BREAKING! COVID-19 And Tocilizumab: Roche's Actemra (Tocilizumab) Fails In Phase III COVID-19 Associated Pneumonia Study
COVID-19 And Tocilizumab
: Thailand Medical News EXCLUSIVE-While PR companies employed by certain pharma giants to hush up their failures are currently busy; we at Thailand Medical News are adopting the 'rebel boy attitude' for another pharma exposé.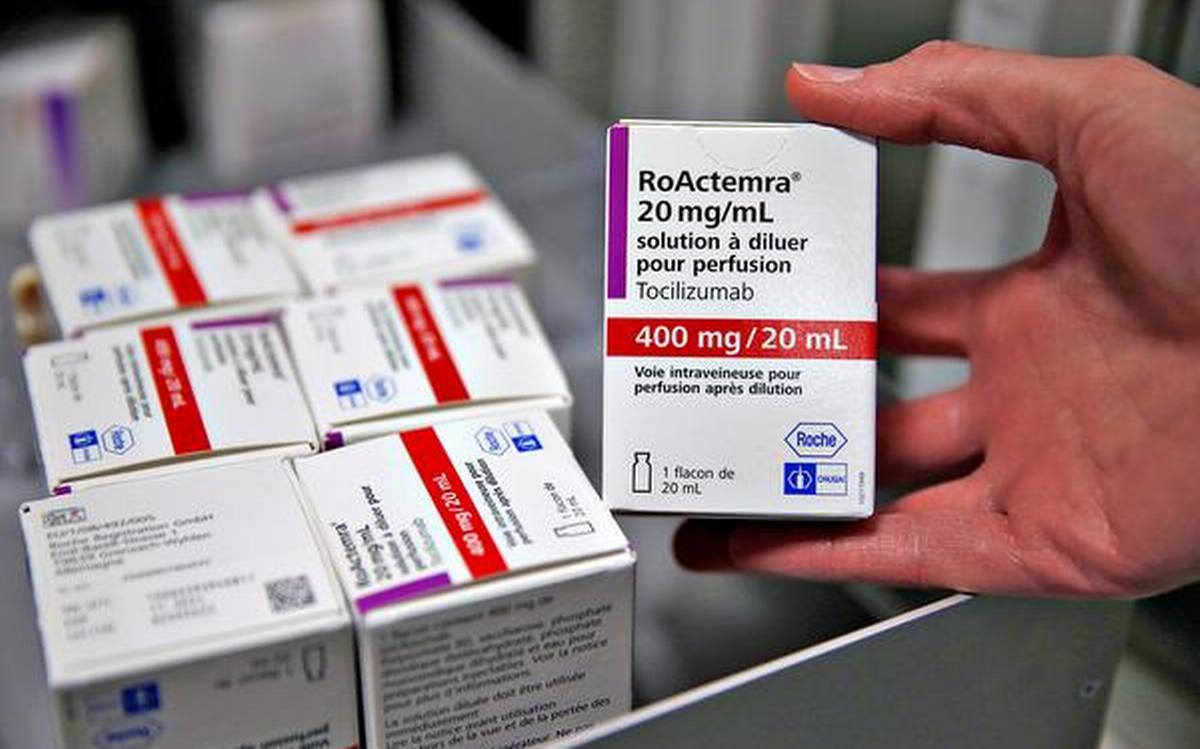 The extremely expensive immunosuppressive Tocilizumab or Actemra which was heavily touted by many researchers and doctors under the payroll of the pharma companies to treat the cytokine storms or inflammatory conditions in severe COVID-19 patients during the last few months has actually failed in the final Phase Three Clinical Trials. The findings of that trial have been conveniently delayed from being published in any preprint servers and very few media outlets have actually picked up and published details of this phase three failure results and while we last checked many hospitals around the world are still using this expensive drug and charging its patients hefty amounts as one of the COVID-19 drugs.
The drug actemra failed to meet its primary and secondary endpoints in the late-stage study involving hospitalized patients with severe COVID-19 associated pneumonia. The drug also failed to hit a key secondary endpoint of reduced patient mortality.
The South San Francisco-based Roche subsidiary,
Genentech launched the Phase III COVACTA study of Actemra, a rheumatoid arthritis drug, in March for this indication. The COVACTA study marked the first global study of Actemra (tocilizumab) plus standard-of-care in this setting. Actemra is an IL-6 inhibitor.
It is known that the IL-6 protein triggers the body's immune and inflammatory response to fight infections. But, in the case of those patients where their immune system overreacts, such as in some COVID-19 patients, inhibiting IL-6 could keep the body from attacking itself.
Genentech discretely revealed that COVACTA did not meet its primary endpoint of improved clinical status in hospitalized adult patients with severe COVID-19 associated pneumonia. In addition, the key secondary endpoints, which included the difference in patient mortality at week four, were not met.
The company however still claimed that there was a positive trend in time to hospital discharge in patients treated with Actemra, The median time to discharge for Actemra patients was 20 days, compared to 28 days for placebo patients. (This was the strategy that got Remdesivir approved by the US FDA to treat COVID-19 in that it claimed it reduced hospitalization stay by a few days although it did not affect mortality rates and there are no real proof to show that it had actual efficacy against the SARS-CoV-2 coronavirus.)
Roche's Genentech did say, however, that the difference cannot be considered statistically significant as the primary endpoint of the COVACTA study was not met.
Interestingly the COVACTA study, which was conducted in collaboration with the Biomedical Advanced Research and Development Authority (BARDA), did not identify any new safety signals for Actemra. Further analysis of the trial results is needed to fully understand the data.
Dr Levi Garraway, chief medical officer and head of Global Product Development for Roche, expressed his disappointment at the trial's failure. As COVID-19, t he disease caused by the SARS-CoV-2 coronavirus, continues to sweep across the globe infecting millions, Garraway said people are waiting for effective treatment options for the disease.
He told Thailand Medical News, "We will continue to generate evidence to provide a more complete understanding of Actemra in COVID-19 associated pneumonia. We are grateful for the patients and physicians around the world who helped us to complete this study quickly during a public health crisis, while upholding the highest standards of scientific rigor. We will keep working to help combat the COVID-19 pandemic."
The confirmed failure of Actemra in this setting follows the failure of another IL-6 inhibitor in COVID-19. Earlier this month, Regeneron and Sanofi announced that its
Phase III study of Kevzara in COVID-19 patients
requiring mechanical ventilation did not meet its primary and key secondary endpoints.
The clinical trial was stopped following those results, although the companies said they did observe some "minor positive trends" in the primary pre-specified analysis group.
Genentech said that despite the failure of the Phase III study, it remains committed to continuing the Actemra clinical trial program in COVID-19 to further explore Actemra in other treatment settings, including in combination with an antiviral.
Besides COVACTA, Genentech has initiated several studies to further investigate Actemra as a potential treatment for patients with COVID-19 associated pneumonia, including two Phase III clinical trials, REMDACTA and EMPACTA, as well as the Phase II MARIPOSA trial. There are a number of independent trials of Actemra in this setting.
It should be noted that there are many cheaper alternatives such as Dexamethasone that has already been identified for severe COVID-19 patients and even Colchicine that has never been properly explored. One vial of Actemra 400mg (tocilizumab injection) is wholesaling for about US$620 in India to about US$1850 in the U.S. and Europe) while a dose of Dexamethasone is less than US$2!
For the latest research, news and developments with regards to
COVID-19 And Tocilizumab
, keep on logging to Thailand Medical News.