U.S. Coronavirus News: More Than 792 American Kids Have Developed MIS-C, Dr Fauci Says Up To 45 Percent COVID-19 Infections Are Asymptomatic
U.S. Coronavirus News
: The U.S. Centers for Disease Control and Prevention said that there have been 792 confirmed cases of a rare condition in children that is linked to COVID-19 in the United States and warns that there are lots more of suspected cases being investigated and that these figures are rising.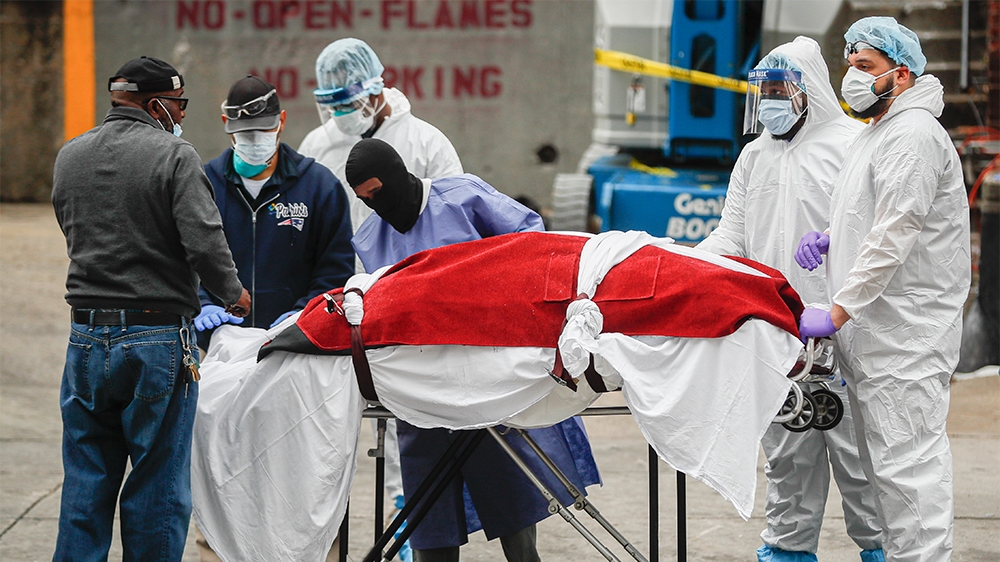 The U.S. CDC added that multisystem inflammatory syndrome in children (MIS-C) was also associated with 16 deaths reported in 42 states, New York City, and Washington, D.C., as of Sept. 3.
Almost all cases of MIS-C occurred in children who tested positive for the SARS-CoV-2 coronavirus, while the remainder were in youngsters who were around a person with COVID-19.
The U.S. CDC said Hispanic/Latino and Black children have accounted for more than 70 percent of those with the condition, which can cause inflammation in the heart, lungs, kidneys, brain, skin, eyes, or gastrointestinal organs; fever; abdominal pain; vomiting; diarrhea; neck pain; rash; bloodshot eyes; and feeling extra tired.
It should be noted that the disease or condition can materialize weeks or even months after a child has been infected with the SARS-CoV-2 coronavirus or after being tested positive for COVID-19.
told a virtual crowd of critical care clinicians gathered by the Society of Critical Care Medicine (SCCM ) on Friday highlighting the latest COVID-19 developments said, "It is now clear that about 40%-45% of infections are asymptomatic and that Asymptomatic carriers can account for a large proportion ie up to 50% of virus transmissions.
He stressed that such transmissions have made response strategies, such as contact tracing, extremely difficult, especially in America.
Dr Fauci has warned that the next few months will be critical for America in the virus' trajectory, with the double onslaught of COVID-19 and the
flu
season.
With regards to a vaccine timeline, Dr Fauci told SCCM members, "We project that by the end of this year, namely November/December, we will know if we have a safe and effective vaccine and we are cautiously optimistic that we will be successful, based on promising data in the animal model as well as good immunological data that we see from the phase 1 and phase 2 trials."
However he warned, "By the time you mobilize the distribution of the vaccinations, and you get the majority, or more, of the population vaccinated and protected, that's likely not going to happen until the mid- or end of 2021."
As of Sunday, the United States has now registered a total of 6,490,715 COVID0-19 infections and more than 194,085 Americans have died from the disease with about 13,272 in critical conditions.
America is recording about 35,000 new cases a day, which is down from the peak of 60,000 a day in July.
However there are still hotspots, but they've moved on from metropolitan centers like New York, Los Angeles and Detroit into disparate rural states like North Dakota, Kansas and Tennessee.
It is reported that in In 13 s tates, case numbers are still growing. Three states -- California, Texas and Florida have seen more than 600,000 each.
Shockingly in all 50 states, individual mobility is increasing on a week-to-week basis.
To date twenty-two states have re-opened nearly completely, with six more poised to get there in the next two weeks.
It is said that In 49 states you can shop in retail stores, visit a barbershop and sit in church. In 46, you can work out at a gym. In 45, you can dine indoors.
Also roughly 61 per cent of universities are offering some form of in-person learning, and only 20 per cent are doing regular testing. That plan, already, has led to at least 51,000 confirmed cases from more than 1,000 colleges.
About 47 per cent of primary and high schools, too, are trying some form of in-person learning.
Frighteningly all of this is happening while epidemiologists keep warning that this thing is far from over. They say another wave, maybe even a bigger wave, will hit the US this winter.
Traditionally winter has always been a season of survival. Autumn is typically one for preparation.
However as the last days of America's summer slide away, the national mindset isn't changing. The 194,085 deaths or roughly 1,000 Americans a day dying of COVID-19 haven't swayed the conversation, let alone steered it towards action.
A large percentage of the population, of course, is living in complete or partial denial.
Shockingly about 25% of American adults believe a conspiracy theory that the pandemic was a planned political scheme and, as such, is not worth taking seriously.
About 34% believe that the official death count is falsely inflated, even while the Centers for Disease Control say the count is actually six to 24 times too low in certain regions.
Many other Americans give in to an all-or-nothing mindset, arguing, for example, that masks should not be worn because they alone can't stop the spread or that there's no possible middle ground between freedom and lockdown.
Yet for others not far removed from this thinking is the idea that fear is not warranted because the virus will go away soon that there's a silver bullet just around the corner.
Interestingly some of this logic comes from political leaders like Donald Trump, who portray possible treatments like hydroxychloroquine, remdesivir or convalescent plasma or injecting bleach as cures before they've been proven as treatments.
Also of course there's the false hope that a vaccine will be distributed before the year's end, which is buoyed by long-held beliefs about American exceptionalism ie this idea that the strength of US capitalism will speed things along.
For those Americans who believe the virus is real. Those who understand it isn't going away soon, a large number of these Americans feel powerless to change anything and are acclimating to what they believe is just a new normal.
Some are complacent. Some are numb. They have spent so long in the chronic emergency that their 'surge capacity' ie the ability to cope with life-altering disasters is depleted.
Many of them struggling with prolonged uncertainty, are starting to move on mentally, pushing the virus so far to the periphery that it becomes nothing more than ambient noise.
It was reported that social media interactions on US coronavirus stories have fallen 88 per cent since mid-April.
Also Google search rates for virus news are back where they were before the US went into lockdown.
Alarmingly mobile phone mobility data shows the US moving through public spaces at pre-pandemic rates.
All the signs and indicators are pointing to a very grim future for America the next few months and much of it is self-created by the people and the government.
For more
U.S. Coronavirus News
, keep on logging to Thailand Medical News.