Doctor From China Who First Warned About Coronavirus Outbreak Dies, China Death Toll: 636, Total Infected 31,161, Critical 2,812
Wuhan Central Hospital has confirmed that Ophthalmologist Dr Li Wenliang had died from a
coronavirus
related infection at 2.58 am on Friday, February 7
th
despite Chinese authorities trying to silence the death.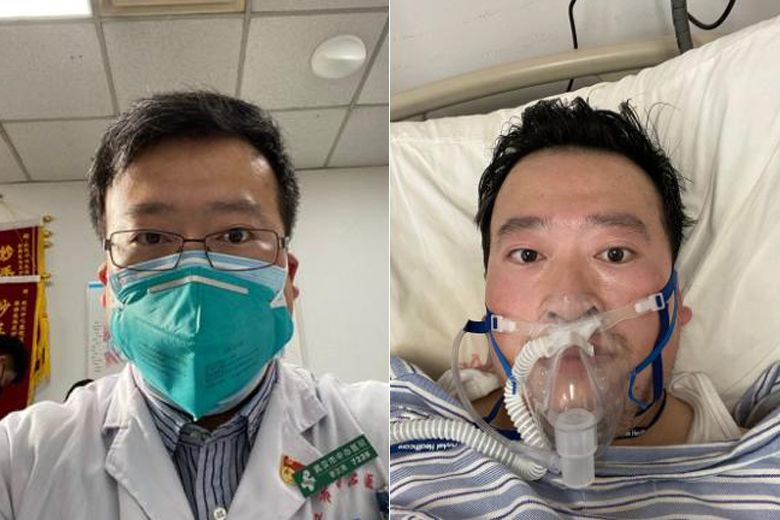 Dr Li Wenliang was admitted to a hospital in January and later confirmed to have
the coronavirus, according to a post on his social media account.
PHOTOS: WEIBO
Dr Li was among the first that tried to raise an alarm about the
coronavirus
outbreak but was summoned by the Chinese government and health officials for spreading fake news online.
Dr Li had subsequently told foreign media,"If the officials had disclosed information about the
coronavirus
epidemic earlier, I think it would have been a lot better. There should be more openness and transparency."
This is a sentiment that many health professionals, both from China and worldwide hold, that as a result of the Chinese government mismanaging the whole situation since the beginning of the outbreak, a massive mess had erupted that resulted in such a magnitude of the spread of the
coronavirus
in China itself and also globally.
Meanwhile, Chinese health authorities have confirmed that the current death toll for Friday morning is now 636, while the number of confirmed infected stands at 31,161 and those in critical condition at 2,812. (the credibility of any of those figures is questionable.)
Most of the increases are attributed to the hard-hit province of Hubei only while there is very little data about what is happening in other areas including new
coronavirus
epicenters in cities belonging to provinces like Zhejiang, Chongqing, Henan, Hunan and Jiangxi that are all under lockdown.
Not only are cities under lockdown now having curtailed movements, there is also social media blackouts hence, not many are aware of what is really happening in those cities anymore.
The WHO or World Health Organisation on Thursday (Feb 6) said that it was too early to say that China's
coronavirus
outbreak was peaking, but noted that the country had recorded its first day of a drop in the number of new infections.
During a Press conference in Geneva, WHO's top emergencies expert, Dr Mike Ryan, said it was very difficult to make predictions on the course of the disease first reported in the central city of Wuhan in late December, saying, "We are still in the middle of an intense outbreak. There are cycles of transmission, and we may see those cases increase in the coming days. But at least for the moment, things are stable. But 4,000 cases or nearly, 3,700 coronavirus cases confirmed in a single day, is nothing to celebrate and is certainly still a great worry."
/>
WHO's leadership has been one of China's greatest ally since the start of the
coronavirus
outbreak with non-stop constant praises for China's manner of handling the situation and also claiming non-stop that China has the situation under control despite the raising death tolls, infected cases and the number of cities under lockdown in China, that are all indicating a massive spread of the
coronavirus

.
WHO has also strongly criticized all governments and countries that have imposed travel bans or restricted flights and border to curtail the spread of the
coronavirus
closings despite itself not coming up with any concrete strategies.
At the same time it is now asking these very same countries to help fund its efforts to curtail the
coronavirus
spread to the tune of nearly US 675 million!
Of late, WHO is also starting to adopt Chinese strategies of controlling media information online by appealing to various social media platforms to support its site while also curtailing information or imposing its own form of censorship online. It has even stared to rebuke or curtail information from other medical communities including medical journals etc that has no affiliation with its interests or have no financial participation.
Many are questioning WHO's 'hidden agenda' and also its relevance. Many of its role such as vaccine development, disease research, epidemiological studies etc can be performed more rapidly and effectively with less red tapes, or bureaucracy, paper work and press conferences by private entities or the research facilities of individual countries.
How the
coronavirus
epidemic is handled and eradicated might influence its future credibility and existence.
For more updates about the
China

coronavirus

epidemic
or the
Thailand Coronavirus
scenario, keep on checking at:
https://www.thailandmedical.news/articles/coronavirus