China Officially Announces That The Coronavirus Can Be Airborne And Can Be Conditionally Spread Via Aerosol Transmission.
Speaking at a press conference Thursday in Beijing, Dr Wang Guiqiang, director of the infectious disease department of the Peking University First Hospital, explained the changes in the sixth scheme (6
th
edition after amendments), which is China's version of official clinical guidelines for the diagnostics and treatment of the new SARS-CoV-
2

coronavirus
which causes the Covid-19 disease.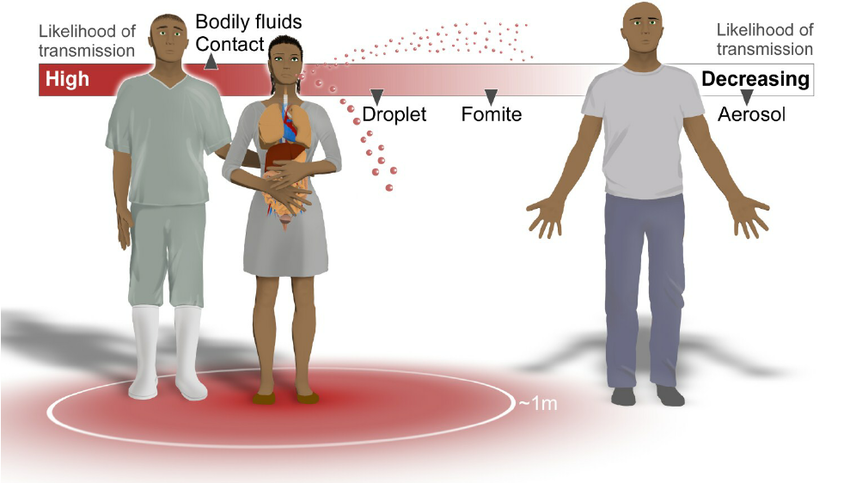 Besides elaborating on the new changes in diagnostic criteria, Dr Wang said that the new clinical guidelines accepts that not only can the coronavirus be
airborne
but also that the virus can be transmitted if someone was exposed to high concentrations of
aerosol
in a relatively closed environment for a long time.
Dr Wang stressed that "The
aerosol transmission
happens conditionally." He stressed however that it is very important to know that aerosol transmission is not always possible.
The
aerosol transmission
refers to the mixing of the virus with droplets in the air to form aerosols, which can float for long distances and cause infection after inhalation.
This is an about turn when China had refuted this in the first week of February when a leading Shanghai virologists had announced that the
coronavirus
was
airborne
. He was also reprimanded by Chinese government authorities.
Many social media platforms and also governments have deemed anyone saying that the
coronavirus
is
airborne
is tantamounting to spreading fake news and misinformation.
However, on the 11
th
Of February, the WHO Director -general, Dr Tedros himself announced that the new
coronavirus
is
airborne
(please refer to :
https://www.thailandmedical.news/news/breaking-news-world-health-organization%E2%80%99s-chief-says-coronavirus-is-airborne-but-many-concealing-this-including-media-from-us,-china-and-europe
) (the article has a recorded video of DrTedros saying this during a media briefing.)
And now the official announcement by Chinese officials in front of 76 media and international 2 wire agencies today.
The Singapore Straits Times has also commented on this :
20&cx_testVariant=cx_1&cx_artPos=0#cxrecs_s">https://www.straitstimes.com/asia/se-asia/coronavirus-can-transmit-via-aerosol-chinese-health-authorities?cx_testId=20&cx_testVariant=cx_1&cx_artPos=0#cxrecs_s
It is is still very strange why many governments and many health authorities and social media platforms are trying to silent many issues about the new
coronavirus
using strategies like fake new and misinformation.
For more information and updates about the
coronavirus
, keep checking :
https://www.thailandmedical.news/articles/coronavirus