BREAKING! COVID-19 Thailand News: Self-Exiled Former Thai Prime Minister Thaksin Shinawatra Contracts COVID-19 In Dubai
COVID-19 Thailand News

:
Former Thai Prime Minister Thaksin Shinawatra who is in self-exile and certain members of his family were sent to hospital for contracting the SARS-CoV-2 coronavirus according to emerging media reports.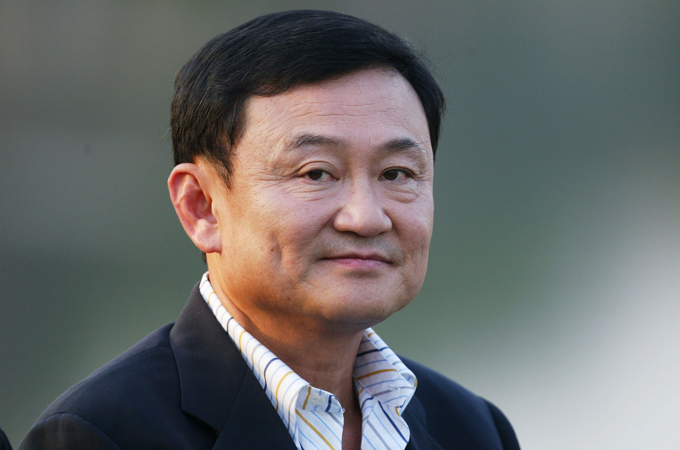 Thaksin currently lives in a massive mansion in the city of Dubai in the United Arab Emirates.
It was reported that he was feeling unwell since yesterday and decided to go for a medical checkup at a well-known British managed private hospital in the city in an area called Dubai Hills this morning where he was diagnosed with COVID-19.
He is receiving treatment at the same hospital, according to the close aides and will be hospitalized for at least 2 weeks. His condition is said to be mild with only slight fever and tiredness.
Certain members of his family who live in the same mansion in Dubai were also reportedly infected, including his elder sister Yaowapha Shinawatra, a chauffeur, a secretary and a domestics made after contact tracing efforts had everyone in contact with him tested. All were reported to be asymptomatic.
His younger sister, former Prime Minister Yingluck Shinawatra is said to be the sole resident who was unaffected.
As of press time, it is still not immediately clear when and how the 71-year-old billionaire, who headed the Thai government from 2001 until he was toppled in a 2006 coup, caught the SARS-CoV-2 coronavirus.
Local Thai social media platforms were full of speculations including one that is currently making the rounds but not proven and is most probabaly fake news that said he was sent virus-contaminated 'Pla-Ra' (fermented fish sauce) by certain adversaries.
He fled Thailand in 2008 just before a court convicted him of corruption during his tenure. The tycoon-turned-politician insisted the verdict was politically motivated.
Even in exile, Thaksin continued to dominate Thai politics through parties allied to his political dynasty.
His younger sister, Yingluck, governed Thailand through the pro-Thaksin party until a court ousted her in 2014, followed by a military coup.
Thaksin is another high-profile politician to test positive for the SARS-CoV-2 coronavirus on Friday.
Earlier today, the U.S. President Donald Trump also said he and his wife were infected with the novel coronavirus.
https://www.thailandmedical.news/news/breaking-news-u-s-news-president-trump-and-first-lady-melania-trump-test-positive-for-covid-19-a-political-ploy
In the meanwhile, Thai health authorities continue to report no local transmissions and only the usual few daily imported cases from countries like India, Sudan, UAE, Japan, US etc (why they are still allowing people from overseas is still a mystery when all other countries are closing their borders and banning all inbound and outbound travel.)
It is also reported that Thailand is planning to open the country again gradually to tourism as a result of press ure from greedy hotel and tourism related business owners.
Medical professionals are describing the moves as akin to putting the country on a suicidal course.
For more
COVID-19 Thailand News
, keep on logging to Thailand Medical News