Thailand Coronavirus Updates: Time For Country To Be United And Strong , Every Individual Have To Do Their Part
Thailand Coronavirus
Alerts: The only way that Thailand can come out of the Covid-19 crisis with a low mortality figure and also to rapidly eradicate Covid-19 in the country is for all to share the same objectives and strategies and do their part.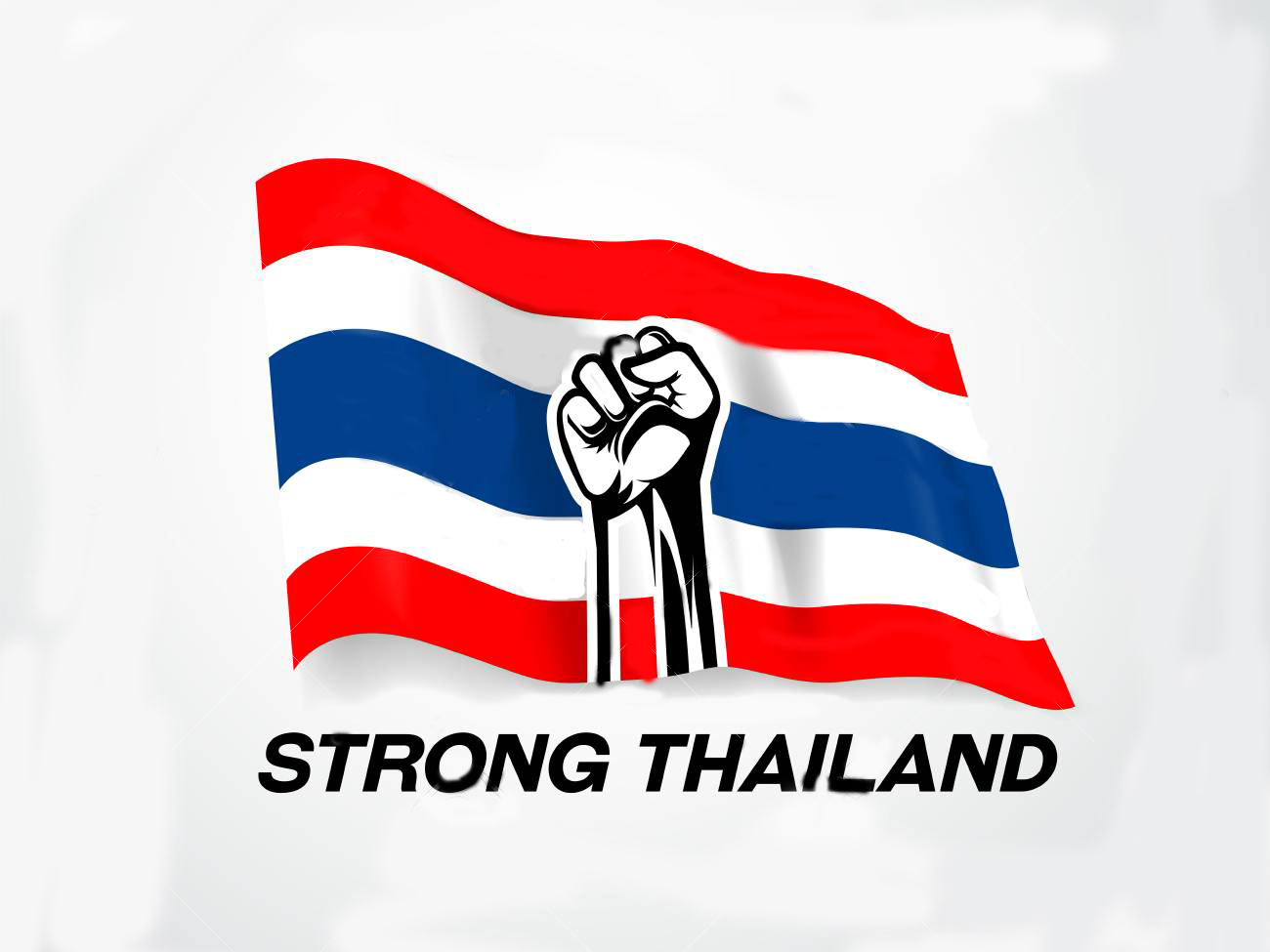 This is not a time for ego, personal gains or about scoring revenge. Starting from the government, to healthcare authorities and medical professionals down to companies, corporations to very single citizen, everyone needs to listen, share information and find the best solutions.
As far as possible, starting from tomorrow to the end of April, everyone needs to do their part from self-solation, social distancing and stop spreading the wrong information on social media platforms or even engaging in complains or anger. Yes we are all angry, including us at Thailand Medical News, but it is not going to help anyone. Lets channel that energy into constructive solutions to protect ourselves and the country by finding solutions to solve the problems the country is facing and also play a part in helping the less fortunate and poor. Even the simplest deed of simply providing a meal for person less fortunate than you is already a great deed and a help to the country. (you can simply call and order and pay for such an order and have it delivered to the address.)
There are lots of online activity trying to come up with innovative ideas to solve medical and health care needs such as masks, face shields, etc Join them and help in whichever way you can.
There are online platforms who are doing their part to solve some of the medical supplies shortages that rural hospitals are facing. Lets help them. Even a small contribution helps. One platform that is planning many such noble deeds and will need your support shortly is Social Givers, (
https://socialgiver.com/en
) run by a champion for the poor, Khun Arch Wongchindawest and his remarkable team who is planning a few major programs to help healthcare staff and hospitals all over Thailand and also looking into helping to procur more test kits and drugs into the country with support from healthcare officials. He has also solely funded a ventilator project in which cheaper locally produced ventilators can deployed in times of emergencies and acute shortage. With the help of Dr Saifon Chairungreung and a local engineering wiz kid called Peggo, the team is building the first prototype and it will be further modified based on inputs from local Thai doctors before being deployed.
There is a lot to be done but most importantly start by simply by isolating yourself, maintaining social distancing and taking all the necessary precautions., If you suspect that you are sick, immediately call the authorities and get admitted to a hospital.
In the meanwhile, the Department of Disease Control has released a list of 23 places it deems high-risk for Covid-19 in Bangkok, Nonthaburi, Nakhon Ratchasima, Khon Kaen, Ubon Ratchathani, Surin and Songkhla provinces. It wants people who had visited these places on the mentioned dates and times to contact health officials immediately.
Bangkok
1. Night restaurants and entertainment venues (March 9-10);
2. Ratchadamnoen Boxing Stadium (March 6 to 8);
3. Lumpinee Boxing Stadium (March 6 to 8);&l t;br /> 4. Ordination, Rachathiwas Temple (March 14);
Nonthaburi
5. Rajamangala University of Technology Suvarnabhumi (March 13);
6. The public van travelling between The Mall and Future Park Rangsit (March 8 to 20);
7. The bus, route: Prachachuen, Lumpinee Boxing Stadium, and Rajdamnoen (March 8 to 14);
8. Nonthaburi Boxing Stadium (March 8, from 6pm to 8pm);
Nakhon Ratchasima
9. Live boxing in Kutchik subdistrict (March 8, from 12am to 8pm);
10. Cockfight stadium in Non-Thai district (March 8, from 11am to 8pm);
Khon Kaen
11. Tawandang (March 8, from 12am to 2.30am, March 15, 12.59am and March 16, to 2am);
12. Nong Phai Lom Market (March 16, at 5pm)
13. Sod Jaeng Mookata Chill (March 12, at 9pm);
14. Mittraphap Tavern (March 7, from 12am to 3.30am);
Ubon Ratchathani
15. Chom Chan Restaurant (March 14);
16. U-Bar (March 13-14);
17. Ricco (March 12);
18. Mix Club (March 9);
19. Tawandang (March 9);
Surin
20. A funeral in Moo 3, Lamduan district (March 16, from 7pm to 11pm);
21. Chong Chom Market in Kap Choeng district (March 15, from 1pm to 2pm);
Songkhla
22. Jiranakorn Stadium in Hat Yai district (March 14-15, from 4pm to 7pm);
23. Minibus No 4 from Hat Yai Airport to Hat Yai Town (March 13 at 10am).
Please contact the MOPH immediately if you have been to any of these places during the dates mentioned. The number to call is 02-590-1000
For more on
Thailand Coronavirus
News Alerts From Thai Health Officials, keep logging on to
Thailand Medical News