COVID-19 Updates: World In Crisis, UK Reports 6,000 New Cases In 24 Hours, Spain Ropes In Army To Help, India Facing Healthcare Catastrophe
COVID-19 Updates
: Thursday morning starts with the global death toll reaching almost 974,000 due to the novel coronavirus that originated from Wuhan, China and whose global spread was never stopped by the WHO (World Health Organization) led by black Ethiopian national Tedros Adhanom Ghebreyesus who is still shamelessly refusing to resign from his position despite calls and online petitions.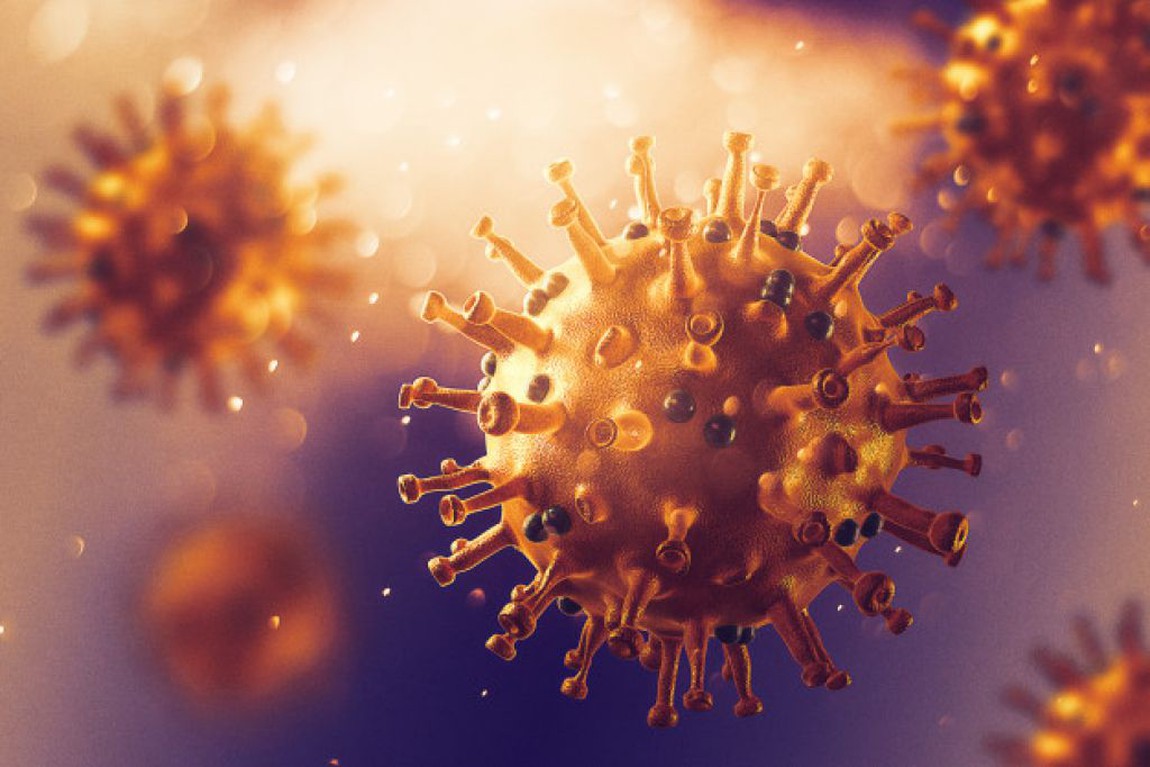 The total number of individuals who have been infected globally now stands at almost 32 million according to official figures. However the more realistic global figures is more likely to be tenfold or more ie around 330 million.
Modeling platforms are predicting that by June 2021 about 2 billion people globally could be infected with the virus if not more.
Forget about recovery. New studies are showing that there is actually no such thing as recovery as once a person is infected with the SARS-CoV-2 coronavirus, they are likely to face some kind of health condition or another as part of the long term health complications of COVID-19 from simply fatigue to myocarditis, acute kidney injuries to a variety of neurological complications, gastroenterological conditions, reactivation of dormant viral or bacterial infections etc.
Based on the last count, Thailand Medical News has found that the SARS-CoV-2 could affect the human host body in more than 218 ways including the various organs, tissues, cells, genes and proteins, cellular pathways and processes! (these were extracted from more than 14,000 studies)
(we will be doing a separate article on this.)
Medical textbooks and clinical decision support systems in hospitals will have to be rewritten as COVID-19 is going to have an extensive magnitude on how the medical industry even to the point of how other existing diseases are diagnosed or treated as the SARS-CoV-2 is going to be affecting everything else.
There is even more in store as studies are also showing that the viral proteins produced by the SARS-CoV-2 in the human host body during its replication has a variety of ways to indirectly affect cellular processes, process pathways, human proteins and genes and researchers have only just focused on them.
Considering that more than 2 billion humans could be affected by the novel coronavirus by next year, the scenario for the healthcare industry looks overwhelming but on the brightside pharmaceutical and biotech companies, private hospitals groups, medical devices and equipment companies and undertakers will be experiencing an economic boom!
UK Reports More Than 6,000 New COVID-19 Infections In Last 24 Hours
On other news, the UK on Wednesday reported 6,178 new coronavirus cases, a marked jump in the daily infection rate that comes a day after Prime Minister Boris Johnson unveiled new nationwide restrictions.
This follows a rise of 4,926 the day before, and brings the total confirmed cases in Britain since the pandemic hit to 409,729.
A total 37 deaths reported in the past 24 hours, 41,862 people in Britain who tested positive for the virus have now died the highest toll in Europe.
Dr James Naismith, the director of t he Rosalind Franklin Institute and Professor of structural biology at the University of Oxford, , called the spike in cases "unwelcome news".
He added, "It is part of a trend and there is no doubt the virus is taking off again," attributing the rise to an expanded testing regime.
However he warned that the increase in cases will eventually lead to serious illness and death.
He further added, "Medical and scientific advances will significantly reduce this toll compared to the height of the pandemic, provided that hospitals are not overwhelmed by excessive numbers of cases."
Prime Minister Johnson on Tuesday set out plans to close pubs early and reverse previous guidance that individuals should go back to the office, warning the country was at "a perilous turning point".
Britain imposed a nationwide stay-at-home order in March to stem the spread of coronavirus, and after infection rates fell, the restrictions were eased from June.
The food and hospitality industry has reacted with anger to the new restrictions, which will see pubs and restaurants required to close at 10:00 pm (2100 GMT), saying they could destroy some businesses only just now getting back on their feet.
Numerous MPs are pushing the government to extend its furlough scheme that at its peak in May covered the wages of 8.9 million workers who might otherwise have lost their jobs.
The furlough scheme is due to end in October, and Johnson insisted on Tuesday it could not go on indefinitely.
Spain Ropes In Army To Help With Crisis
It was reported that the Madrid region will extend partial lockdown measures to more areas later this week, officials said, urgently asking for army help with testing and disinfections as virus cases soar.
The announcement yesterday came two days after the regional government imposed mobility restrictions on 850,000 people in and around the capital mostly in densely-populated, low-income districts in the south.
Altogether these areas account for 13 percent of the 6.6 million population in the Madrid region but 24 percent of virus cases.
Locals cannot leave except for work, school or to seek medical care, but have freedom of movement within the area.
Dr Antonio Zapatero, Madrid's deputy health chief told a news conference the restrictions would be extended to more areas which would be identified on Friday.
He added that the regional government was still "studying and analyzing" the epidemiological data before making its decision.
The areas included in Monday's restrictions have all counted more than 1,000 COVID-19 cases per 100,000 inhabitants nearly three times the national average, which in itself is the highest in the European Union.
It was reported that all local parks have been closed and cafes and restaurants must shut by 10 pm.
The region's deputy president Ignacio Aguado said his administration would ask the central government for "urgent military logistical support" to "carry out tests and basic disinfection tasks" in the worst-hit areas.
Health Minister Salvador Illa on Tuesday, urged Madrid residents to limit all movements "to the maximum" and restrict social contacts to only the "essential" to reverse a surge in infections.
Just the Madrid region has recorded 202,600 confirmed cases of the disease and 9,129 deaths in both cases a third of the national total.
India Facing Healthcare Catastrophe
With India's daily infection rates and death rates ever increasing, the country is already facing the worst healthcare catastrophe in its history.
It is reported that there are no ICU units available and the waitlist for critical patients is long not to mention an acute shortage of hospital beds.
At the moment all infection rates and death rates in India cannot be considered trustworthy as the rates are actually far more than being reported officially.
According to a reliable government source, the federal government has now discreetly classified the release of real COVID-19 infections and death as a national security matter as it does not want its border enemies like Pakistan and China to know the real magnitude and its vulnerability.
Misc
Thailand Medical News team will be providing updates shortly on the situation in Israel, Brazil, Mexico, France, Indonesia, Myanmar and Philippines where the ravaging COVID-19 pandemic is taking a toll on these countries as well.
For more
COVID-19 Updates
, keep on logging to Thailand Medical News.