COVID-19 News: WHO Says Record Covid-19 Cases In Last 24 Hours With 350,766 New Infections! Europe leads With 109,000
COVID-19 News
: WHO or the World Health Organization has announced a new daily record high in COVID-19 cases confirmed worldwide, with more than 350,766 infections reported in the last 24 hours (for the 8
th
of October)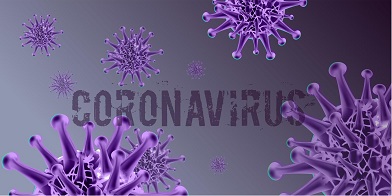 The total number of reported global deaths in the last 24 hours was 6,458 only however but this is expected to rise in the next few days as many are in severe conditions in ICU wards.
The record daily high of 350,766 cases surpasses a record set earlier this week by nearly 12,000. That tally includes more than 109,000 cases from Europe alone.
During a media briefing on Friday, WHO emergencies chief Dr Michael Ryan acknowledged that even as COVID-19 continues to surge across the world, "there are no new answers."
Although the WHO wants countries to avoid the punishing lockdowns that have devastated economies, governments must ensure the most vulnerable people are protected and numerous measures must be taken.
The WHO said that countries should focus not just on restrictive measures, but also on bolstering their surveillance systems, testing, contact tracing and ensuring populations are engaged.
While the virus continues to surge across Europe and elsewhere, the WHO acknowledged that restrictive measures might be warranted at some point.
UK researchers reported this week that the COVID-19 outbreak is doubling every few weeks, French hospitals are running out of ICU beds, Germany may enlist the army to help contain its outbreak and Spain declared a state of emergency in Madrid as COVID-19 cases soar.
Worldwide, almost 37 million cases of COVID-19 have been reported, including more than 1,067,000 deaths and the number is climbing fast. It is projected if things do not escalate that much, the total number of deaths by end of December should reach 2 million but should the course of the pandemic escalate as projected by some in what is known as the second wave, (a scenario involving new infections, reinfections, co-infections with more than one strain, new mutated strains becoming more prevalent and antibody resistance strains emerging, the results would be catastrophic.
Medical experts say the current tally far underestimates the real number of cases and Dr Ryan again warned on Monday that the WHO's "best estimates" were that one in 10 people worldwide or roughly 760 million people may have been infected.
France
France despite being one of the world's richest nations and one of those hardest hit when the pandemic first washed over the world, hasn't added significant ICU capacity or the staff needed to manage extra beds, according to national health agency figures and doctors at multiple hospitals.
Similar to many countries facing resurgent infections, critics say France's leaders haven't learned their lessons from the first wave.
Doctors are saying that that there are no more ICU beds available in the country and the wait list is extremely long.
France reported a record daily count of more than 20 ,300 new virus cases on Friday.
France's overall ICU capacity is 5,860, roughly the same as in March, according to national health agency figures.
Spain
The Spanish government declared a state of emergency and new partial lockdown for virus-hit Madrid on Friday after a court struck down previous measures, in a sign of the difficult battles waged across a restriction-weary Europe.
However it is reported that the Spanish authorities are cutting off internet access to all foreign websites according to many of our readers from Spain ie the stupid Spanish government is censoring internet access to foreign news sites.
Although full lockdowns in March and April were largely accepted, governments are facing increased resistance as they try to contain a second wave of coronavirus infections at the start of autumn.
In the capital of Madrid, restrictions from the central government barring people from leaving the city except for work, school or medical reasons have been loudly opposed by rightwing city authorities and were rejected by a regional court on Thursday.
Health Minister Salvador Illa said the socialist-led government would declare a state of emergency, giving it powers to reimpose the measures on 4.5 million people in and around the capital.
Spain reported more than 20,000 new cases reported on Friday.
Italy
Italy registered 5,372 new cases Friday, the health ministry said, nearly 1,000 more than on Thursday. The country has not seen such high numbers of recorded new infections since mid-April.
New infections are still well behind Britain, France and Spain, which are registering between 12,000 and 19,000 cases in 24 hours.
But the health minister says that the rise in cases could reach those levels in Italy just as winter begins and common influenza strikes.
"When the flu comes, we risk having 16 thousand cases in a day," he said in an interview with local media.
"I am very worried.. sub-intensive units because there are infectious patients who need to be treated in a certain way and beds are already running out. And that's before the flu hits," he said.
The Italian Association of Hospital Anaesthesiologists said Friday that hospitals in the south, where infrastructure is weaker, were not ready for an escalating crisis, despite efforts made to boost beds and staff numbers.
On the whole the COVID-19 situation is fast accelerating and it is expected that most of Europe will witness an unprecedented healthcare crisis in the next few months.
For more
COVID-19 News
, keep on logging to Thailand Medical News.