BREAKING! More Than 46 Million HIV Patients Globally At Risk Not From Coronavirus But From Drug Shortage As They Are Being Used For Covid-19
HIV & AIDs Clinics globally are complaining of an acute shortage of HIV drugs plus many that were getting in from grey markers are now complaining that prices have increased as much as 15 to 30 times for generic versions!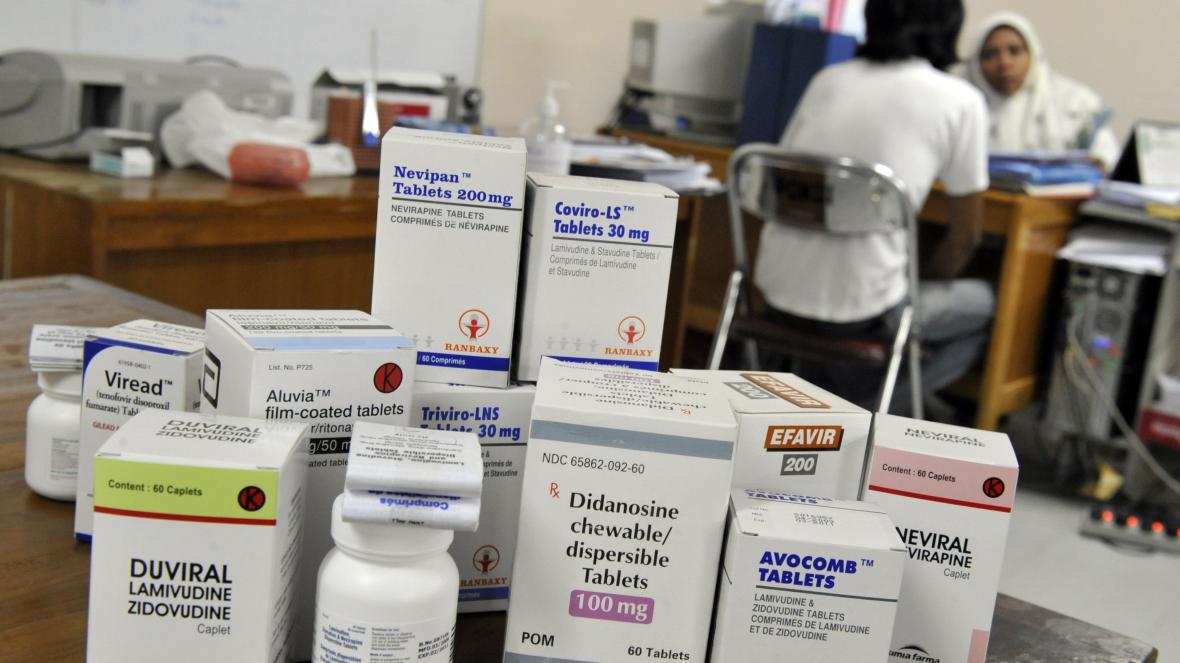 One of the reason is that many government are stockpiling on many various types of HIV antivirals as some have shown a certain degree of efficacy though none have been officially been approved for treatment and are merely being used as what is known as experimental drugs while clinical trials are still underway.
It is not just government entities but also private hospital groups and even private entities that have started stockpiling on these drugs about 6 to 7 weeks ago.
Many Chinese also bought stocks from Indian generic manufacturers in India causing a massive shortage and also prices to escalate to as high as 30 times the original prices.
Though it was basically the protease inhibitors such lopinavir, ritonavir, atazanavir, indinavir, nelfinavir, amprenavir and darunavir that had shown a certain degree of efficacy when used with other drugs to treat the Covid-19 disease in China, many are also stockpiling the other HIV drugs and combo drugs that might not even have any beneficial effects for Covid-19 disease!
As such there is an acute shortage of literally every type of HIV drug at the moment from Combivir, Atripla, Triumeq, Trizvir, Dovato, Delstrigo, Evotaz, etc. Even the HIV drug that is used a PrEP drug or prophylaxis, Truvada is in short supply.
At the moment a generic 50mg tablet of Kaletra (lopinavir / ritonavir) is selling online from suppliers who have stocks at US$ 28 per tablet! (from the usual US$ 0.65 three months ago). Majority of the other online sites are either selling fake products or do not have stocks.
Three of the largest generic drug manufacturers in India have said that they because of the current situation, they do not even have the raw ingredients to manufacture any new stocks of HIV antivirals as some of the raw materials come from China and Europe and supply chains have been disrupted.
To make matters worse, many of the main pharmaceutical companies making the original versions do not even have stocks as all have been bought up by various government agencies globally for the Covid-19 usage.
One HIV specialists warned that there is going to be more HIV patients progressing to AIDs conditions, something that was not been seen for a while many HIV patients are complaining that their drugs are being 'stolen' as a result of the coronavirus crisis. Some even complained that HIV is no longer considered a priority compared to the Covid-19 disease.
It is also dangerous as many individuals had bought HIV antiviral drugs online without a doctor's supervision, as the wrong usage could even start antiviral resistance not to mention complications from the usage of these toxic drugs.
Some HIV patients have themselves to be blamed for their predicament as some had sold their own supplies that were allocated to them by government agencies under the Universal or Health Welfare programs, for a profit online.
For more on the
coronavirus
pandemic, keep checking at:
https://www.thailandmedic al.news/articles/coronavirus