BREAKING! COVID-19 Latest: SARS-CoV-2 Induces Immunoparalysis Of Human Host, Infects Monocytes, Macrophages And Can Cause Fibrosis In Post COVID-19
COVID-19 Latest
: A new study by French researchers from Aix-Marseille University, IHU-Méditerranée Infection, Institut Paoli Calmettes and Laboratoire d'Immunologie-Marseille, including the controversial French physician and microbiologist Professor Dr Didier Raoult have discovered that the SARS-CoV-2 coronavirus basically causes immunoparalysis in the human host and also infects the myeloid cells such as the monocytes and macrophages without any cytopathic effects.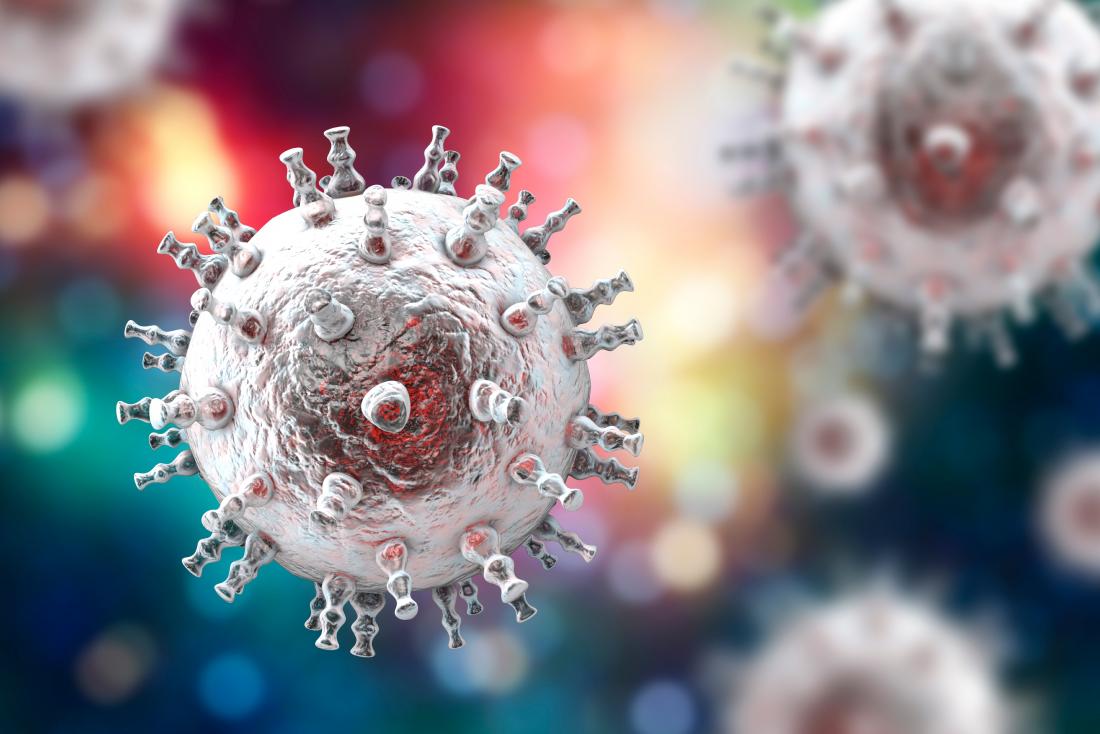 The study also warns about the possible post-COVID-19 effects in recovered patients in terms of developing fibrosis.
Myeloid cells, including neutrophils, monocytes, macrophages, myeloid dendritic cells (mDCs), and mast cells together compose a critical arm of the immune system, largely responsible for innate defense against an array of pathogens
The study findings are published on a preprint server and have yet to be peer-reviewed and it should be noted that all studies involving Dr Dider Raoult should be scrutinized in detail.
https://www.biorxiv.org/content/10.1101/2020.09.17.300996v1
The pathophysiology of COVID-19 relies on the activation of the immune system and lymphopenia, which is a prognosis marker. However some evidence suggests that myeloid cells may be involved in COVID-19 pathophysiology, either directly as the virus target or indirectly.
The French study team conducted experiments to determine if SARS-CoV-2 can affect the myeloid compartment or infect monocytes and macrophages.
Typically monocytes are innate hematopoietic cells that help maintain vascular homeostasis and drive early responses to microorganisms during acute infections. There are three human monocyte subsets based on the expression of CD14 / CD16 surface antigens. They are classical CD14+CD16- monocytes, intermediate CD14+CD16+ monocytes, and non-classical CD14-CD16+ monocytes.
For the research, 76 SARS-CoV-2 patients were confirmed positive through reverse transcriptase-polymerase chain reaction (RT-PCR). Within 48 hours of diagnosis, the patients underwent clinical and blood tests. Peripheral blood mononuclear cells (PBMCs) were isolated from the blood of these patients and from healthy blood donors who acted as controls. The cells were infected with 50 µl of SARS-CoV-2 virus suspension.
The study team extracted Viral RNA from monocytes and macrocytes, and the levels of IL-10, tumor necrosis factor (TNF)-α, IL380 1β, interferon (IFN)-β, and transforming growth factor (TGF)-β1 were quantified using specific immunoassay kits.
The research findings showed that the SARS-CoV-2 coronavirus could infect monocytes and macrophages and stimulate cytokine release without any cytopathic effect.
The researchers found that SARS-CoV-2 infection was linked to the secretion of immunoregulatory cytokines (IL-6, IL-10, TGF-β) and the upregulation of M2-type molecules.
Importantly, in vitro macrophage polarization did not account for SARS-CoV-2 permissivity, since i nfection in M1- and M2-type macrophages were similar.
It was found that in the study group of 76 COVID-19 patients with mild to severe clinical expression, all circulating monocyte subsets were decreased, probably due to massive emigration into tissues.
Significantly monocytes from these patients showed decreased HLA-DR expression and increased CD163 expression, regardless of clinical status.
It was observed that SARS-CoV-2 infection triggers the production of immunoregulatory cytokines, IL-6 and IL-10, in monocytes and macrophages and elicits a transcriptional program in macrophages enriched with M2-type genes. The numbers of classical, intermediate, and non-classical monocytes decreased in COVID-19 patients, regardless of the severity level. They also expressed significantly higher levels of CD163, a molecule associated with immunoregulatory phenotype than that expressed by healthy controls.
However, HLA-DR was decreased in these patients.
The study findings led to the conclusion that SARS-CoV-2 infects circulating monocytes and macrophages and induces immunoparalysis of the host, thus aiding COVID-19 disease progression.
Interestingly this is reminiscent of previous study results on SARS-CoV-1 that showed how the virus infects human macrophages but does not replicate within the cells. Moreover, SARS-CoV-1-infected macrophages were detected in the lungs of SARS patients.
https://www.jimmunol.org/content/174/12/7977/tab-article-info
The research also showed that post-mortem examination of lymph nodes and spleen of COVID-19 patients showed the presence of SARS-CoV-2 nucleocapsid protein in macrophages that express CD169. Although it was clear that monocytes and macrophages produce molecules such as ACE2, TMPRSS2, and ADAM17 that help recognize and internalize SARS-CoV-2, the ability of the virus to replicate inside these cells was still unclear.
The research team says that the results of their study support the hypothesis of an abortive infection that is similar to SARS-CoV-1 but distinct from MERS-CoV replication in macrophages.
Corresponding author, Professor Dr Jean-Louis MEGE from IHU Méditerranée Infection told Thailand Medical news, "In monocytes, SARS-CoV-2 elicited a transient program dominated by the upregulation of IFNα gene, while macrophages exhibited a more diversified transcriptional program associating inflammatory and anti-inflammatory genes, which shifted to an anti-inflammatory program of M2 type."
He added, "Thus, SARS-CoV-2 infects monocytes and macrophages and induces a more sustained activation in macrophages without cytopathic effect. "
The study results also show that the response of monocytes and macrophages to the SARS-CoV-2 virus is more complicated than previously thought and by analyzing circulating monocytes, the study team found massive migration to tissues and the remaining blood monocytes in repair mode.
Significantly and alarmingly this observation may throw some light on the post-COVID-19 complication risk for conditions such as fibrosis
.
The team stressed that the investigation of circulating monocytes suggested that massive migration to tissues had occurred and remaining blood monocytes exhibit a repairing profile. This observation may help understand the
risk of post COVID-19 complication including fibrosis
. Indeed, a subset of macrophages with a pro-fibrotic program has been described in patients with COVID-19.
https://www.nature.com/articles/s41577-020-0331-4
Also the lack of correlation between monocyte count and monocyte functional polarization with severity stages suggest that monocytes are markers of SARS-CoV-2 infection.
The study team said that it is likely that other membrane markers of myeloid cells are modulated according to disease progression and reflect more accurately the inflammatory context associated with the severity. Taken together, the study showed that monocytes and macrophages are targets of SARS-CoV-2, and their manipulation may open the way for therapeutic perspectives.
For more
COVID-19 Latest

,
keep on logging to Thailand Medical News.