Pruksa's Vimutti International Hospital Set to Open In 2020 despite Pessimism In Thailand's Healthcare Industry
Thai-listed property company Pruksa Holdings PLC is set to open its first hospital in the Saphan Kwai vicinity by 2020.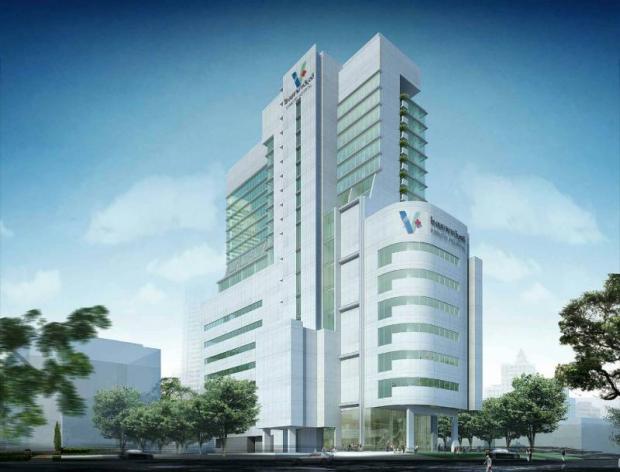 The 250 bed is targetting the middle-class segment and is JCI accredited. Pruksa is investing a total of Bt 4.9 billion into this venture and is expecting to make profit in the third year of operations.
The hospital and healthcare market is getting extremely competitive at the moment and despite whatever government and media reports, the number of medical tourists are actually declining and a new trend is starting to appear as more Thais are now exploring medical treatments for themselves ranging from countries to the US, India, China and even Malaysia.
Cost of medical procedures are very cheap in India, China and Malaysia compared to Thailand and despite fallacies or unproven rumours, the standards of healthcare in these countries are actually higher than Thailand.
Mr Jakkapong Watcharachaijunta, Owner of Thailand Medical News commented,"The problem with Thailand is that people are always complacent and never strive to improve their standards and services and they are always giving lots of fake projections. The reality is that many of these private hospital owners got too greedy and started to overcharge while their overall standards had gone down. This is further coupled by the fact that many of these hospital owners are not willing to work with professional external entities to set up new strategies, innovative procedures and also explore new marketing and communications platforms etc. The same goes for government related agencies. Many in these industry are basically 'dinosaurs' with so much ego and do not understand how the market around them is changing in all aspects."
"Giving one example is a certain hospital in the Chaengwattana area that was built to attract medical tourists. The hospital website in English is plagued with so many mistakes, in certain cases….an interventional cardiologists was described on their site as an interior decorator! When you try calling their main switchboard in English, their staff who cannot speak English will simply put down the phone! Talk about maintain any credibility. And the owners of the hospital are so inaccessible and also reluctant to work with new professional entities."
Mr Jakkapong further commented," Vietnam is undergoing a rapid development phase and there are so many new mega hospitals coming up with new innovative concepts and the Vietnamese owners are more open to working with external professionals to better their services etc. Its only a matter of about 5 years before Vietnam supersedes Thailand as a leading Medical Tourists Hub in the South-East Asia Region.
Pruksa's Vimutti Hospital is being built at a location that is just a 12 minute walking distance from the existing 260 bed Paolo Phaholyothin Hospital owned by BDMS Group. Pruksa's Vimutti Hospital is being headed by Mr Santi Ueanoras, a former hospital deputy director from Bangkok Hospital that is also owned by BDMS Group.