Omicron Is Now In More Than 67 Countries Including In Jordan. Singapore Reports Cases Of Those Who Had Booster Shots Still Contracting The Variant!
Omicron Updates
: As of this evening, Omicron has now been detected in 67 countries across the world with Japan and Jordan being the latest additions.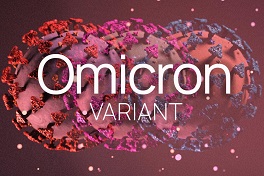 In the United States, the Omicron variant has been found in 23 states.
https://www.cdc.gov/coronavirus/2019-ncov/variants/omicron-variant.html
Local community transmissions are increasing in certain states like New York, Massachusetts, California, Nebraska and Minnesota.
As of 9
th
December 2021, a total of 1,780 cases of Omicron of have reported globally according to official data.
https://www.ecdc.europa.eu/en/news-events/epidemiological-update-omicron-data-9-december
These figures are misleading as not every COVID-19 case is followed by a genomic sequencing. For instance, the figure given for South Africa is only 397 whereas in the last 24 hours, South Africa reported 22, 391 new COVID-19 cases and 22 COVID-19 deaths.
https://sacoronavirus.co.za/2021/12/09/update-on-covid-19-thursday-09-december-2021/
In the United States, a total of 49 cases of the Omicron has been detected as of press time.
In the European Union (Not including the United Kingdom), a total of 65 new Omicron cases were detected in the last 24 hours, bringing the new toll to 402 confirmed cases so far.
In the United Kingdom which is expected to be the new hotspot for the Omicron variant and where certain catastrophic events are expected in coming weeks, a total of 568 cases have now been detected via genomic sequencings. In reality and based on modeling platforms, the United Kingdom could already have more than 27,000 cases by now and it is predicted that by the end of December, more than 1 million cases of the Omicron would be found in the country. To make things more interesting, based on current genomic surveillance, there are more than 17 different SARS-CoV-2 variants circulating in the United Kingdom at the moment with the new Delta subvariants still predominant. The country with a weakened public healthcare system and lots of locals walking around with a multitude of diseases spanning from HIV, various STDs, TB, various viral infections and drug abuse, etc along with so many variants in circulation makes it a perfect "factory" for the emergence of more interesting recombinant or reassortant variants. With a vaccination rate of only 69.4 percent with many waning, the settings are all too perfect of something interesting to emerge.
Omicron Updates

: Jordan Latest Country To Detect Omicron
Jordan became the latest country in the last few hours to detect the Omicron variant. The Jordanian health ministry announced it had identified its first two cases of the omicron variant of coronavirus.
The Jordanian health ministry's statement said the first case is a Jordanian national who recently returned from South Africa and is currently qu arantining in a hotel in Jordan's capital, Amman.
The second case is a Jordanian national who has not recently left the country, raising fears that the omicron variant may be spreading within the kingdom's communities.
The second individual is also quarantining in a hotel in Amman.
The kingdom's National Centre for Security and Crisis Management in response to the two cases, announced Friday that all arrivals will be required to take a PCR test 72 hours before arriving in Jordan and another PCR test upon entering the country. The law will come into effect on Sunday and does not apply to children under the age of five.
Jordan in late November, imposed new restrictions on passengers travelling from southern Africa, where the highly mutated strain of the virus was first detected. The measures effectively bar the entry of non-Jordanian nationals arriving from South Africa, Lesotho, Zimbabwe, Mozambique, Namibia, Eswatini, and Botswana. Jordanian citizens arriving from these seven African countries are required to quarantine for 14 days in a state-run hotel at Amman's airport.
The country of 10.2 million people, has reported 11,879 infections from the coronavirus since the start of the pandemic. Under half of its population—around 4.2 million people have received one dose of either Pfizer/BioNTech, AstraZeneca, Sputnik V, or Sinopharm vaccine, while just over 3.7 million Jordanians have received a second dose.
Omicron Updates: Variant Found In 2 Individuals With Booster Shots In Singapore
It was reported today that two Singapore residents may have caught the omicron variant even after receiving Covid-19 booster shots, in cases which may shed light on the protection offered by a third dose of vaccine.
A female 24-year-old airport passenger-service worker has returned a preliminary positive test to omicron, in what would be the city-state's first local case of the variant, the health ministry said in a statement late Thursday.
The second person is considered an imported case after returning from Germany via the vaccinated travel lane on December 6. Both had received a third dose of vaccines, the ministry said.
Pfizer claimed earlier this week that initial lab studies show a third dose of their Covid-19 vaccine may be needed to neutralize the omicron variant. Company researchers observed a 25-fold reduction in neutralizing antibodies that fight the variant, compared with the original strain of the virus, in people who got just two shots. However, boosting with an additional shot of the vaccine restored protection to a level similar to the initial two-dose regimen.
https://www.pfizer.com/news/press-release/press-release-detail/pfizer-and-biontech-provide-update-omicron-variant
With this and other cases of people receiving booster shots also contracting the Omicron variant and, in some cases, still exhibiting disease severity, we are not sure what to believe anymore!
https://www.thailandmedical.news/news/breaking-omicron-causes-severe-condition-in-man-who-was-fully-vaccinated-and-had-received-booster-shot-in-iceland-finland-finds-omicron
The Singapore's health ministry said, "Given its high transmissibility and spread to many parts of the world, we should expect to find more omicron cases at our borders and also within our community."
Both individuals are recovering in isolation at the National Centre for Infectious Diseases, and all close contacts will be placed in 10-day quarantine at designated facilities, the ministry said.
The female airport worker had been tested as part of weekly testing for frontline border workers. She was asymptomatic when detected through the testing, according to the statement. In the second case, the 46-year-old had tested negative with a polymerase chain reaction test on arrival. However, she developed a runny nose the next day and sought medical treatment the day after that, when she tested positive
Singapore has seen a sharp drop in community cases over the past few weeks, along with a significant easing in hospital loads. the city-state has one of the world's best vaccination rates ie 87% of the total population is fully vaccinated, while 96% of those eligible are fully inoculated, most with Pfizer or Moderna. Some 29% have also received booster jabs. Government officials have said jabs for those age 5-11 will be offered soon.
We expect that Omicron will change things in Singapore and elsewhere around the world in coming weeks.
Please help to sustain this site and also all our research and community initiatives by making a donation. Your help means a lot and helps saves lives directly and indirectly and we desperately also need financial help now.
https://www.thailandmedical.news/p/sponsorship
For the latest
Omicron Updates
, keep on logging to Thailand Medical News.