Thailand Fertility And Reproductive Medicine
Samitivej Sukhumvit Hospital and Vejthani Hospital are the two top centres for Reproductive Medicine and Fertility Procedures in Bangkok.
In the cosy waiting room of Samitivej Sukhumvit Hospital Fertility Centre, one of the world's leading centres of in-vitro fertilization (IVF), some 40 people are seated, of which only about 4 couples were Local Thais, the rest were foreigners. A 40 something Chinese woman in black workout clothes punctuated by diamonds sits across from a slightly tense couple conferring in English with a typical British accent. Behind me, I hear a conversation in French; in another corner, a family comprising of what looked like three generations from a typical well to do Indian family. More and more, this scene is being repeated all over fertility clinics and centres in Bangkok.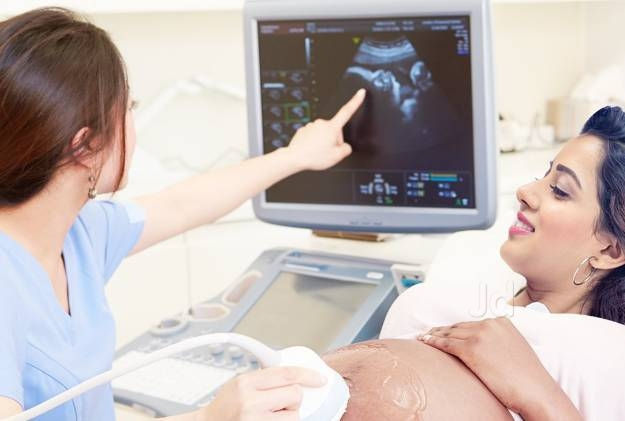 While first-rate
fertility clinics
can be found throughout Thailand, Bangkok is becoming a hotbed for advancements in the field of fertility and reproductive medicine, both for Thai couples and for an ever-­growing wave of families from abroad who are now flocking to the City Of Smiles for its booming conception business. Fertility procedures and reproductive medicines is becoming a key component of
Thailand Medical Tourism.
Why Bangkok? For starters, it possesses some of the regions most well-regarded labs, best reproductive and fertility doctors and the best private hospitals in the world.Furthermore medical costs is extremely cheap here and waiting times are short. According to a survey report by Asia Medi Research, a company specializing in medical data, out of the 15 busiest IVF centres, hospitals or clinics in the Asia Pacific Region, eleven are in Bangkok. However not all clinics and hospitals report their data and the figures of such procedures in Bangkok could actually be higher.
The trend to delay childbearing is a real and significant phenomenon. For the first time in the global history, we are seeing a drop in birth rates in younger women, and a rise in birth rates in older women especially in developed countries.
An increased need for
assisted reproductive technology
, or
ART
, as it is called, has followed, and Bangkok with its excellent but cheap healthcare services has found itself strategically positioned within the growing field.
If one was to go out to other facilities in Asia Pacific and see some of the IVF labs, they are over a decade behind. It is very expensive to maintain a high-quality IVF lab, with top personnel, new incubators, and new culture systems. One has to put a lot of resource to back into the infrastructure of the
IVF labs
. But to hospitals in Bangkok like Samitivej Sukhumvit Hospital, Vejthani Hospital and BNH Hospital, money is not an issue in terms of investing in the best equipment and facilities for its patients.
t; The sheer expense of
IVF
can't be overlooked when discussing the rise of the Bangkok fertility industry, which for the most part requires patients to pay out of pocket. Howver when comparing the package rates in countries like the US and elsewhere, Bangkok is the cheapest yet the best in the world.
For foreign patients, there is also the time involved as sometimes patients might need to spend some considerable time in Bangkok ie they might need to do 3 to 6 IVF cycles but as most Thai reproductive and fertility doctors are highly skilled, most of the success rates are achieved in relatively short times. And while the foreign patients are in Bangkok, they can experience a great holiday as world class hotels, service apartments, food and shopping costs are all relatively cheap compared to other countries. Some are calling it the fertility vacation or 'Bangkok fertility honeymoon.'
Aspiring parents from China in particular, spurred by the eradication of the country's one-child policy, have been making their way to Bangkok in the droves along with British, Australians, Rich Indians and Burmese.
Many hospitals and clinics now work with facilitators in China (where IVF is legal, but surrogacy is not, and egg freezing is prohibited for unmarried women). Thailand new surrogacy laws however also does not permit surrogacy for international patients.
Touring some of the top
fertility centres
in Bangkok, Thailand Medical News was shown the latest techniques in
fertilization
and embryo selection. Local specialists have found that with egg-freezing specifically, using top-of-the-line devices and "media" (the liquid nutrient material in which eggs, sperm and embryos are cultured) from a Japanese company called Cryotec, has resulted in the best survival rates.
Also leaving embryos undisturbed from day one to day five, when the embryo becomes what's known as a blastocyst, rather than checking on them on day three, as many centers elsewhere do, has been similarly revolutionary. That has really increased Bangkok's high-quality blastocyst rate.
Many of the Thai reproductive and fertility specialist are also equipped with psychology counselling skills or they have professional counsellors in their teams as it can be a traumatic experience for many childless couples.
Many women feel 'less than,' defective, and ashamed. They somehow feel that their body, and by association, themselves, have failed, and the experience is out of their control. Studies have even compared the stress of infertility to that of a cancer diagnosis.
Statistically this anguish is a remarkably common experience. One in eight couples will have trouble getting pregnant or carrying a baby to term, owing to everything from delayed parenthood. One in ten mothers have their first child over the age of 35, due to hormonal disorders and endometriosis. This mouth-dropping statistic was once discussed only behind the closed doors of sterile doctor's offices. But more and more, women are divulging their efforts to become pregnant with one another and with the world. The openness has lent a cast of empowerment to the conversation, thanks in large part to the female celebrity class, which has been increasingly vocal about their fertility treatments
Egg-freezing is also another trend that has popped up but there are very few credible facilities in Thailand to offer these services and the best places are in Malaysia and Vietnam. Some of these fertility centres in Bangkok will provide the service in collaboration with their counterparts in Malaysia or Vietnam. As of 2018, researchers estimate that 85,000 Asian women have electively frozen their eggs, a 20,000 percent increase in less than a decade.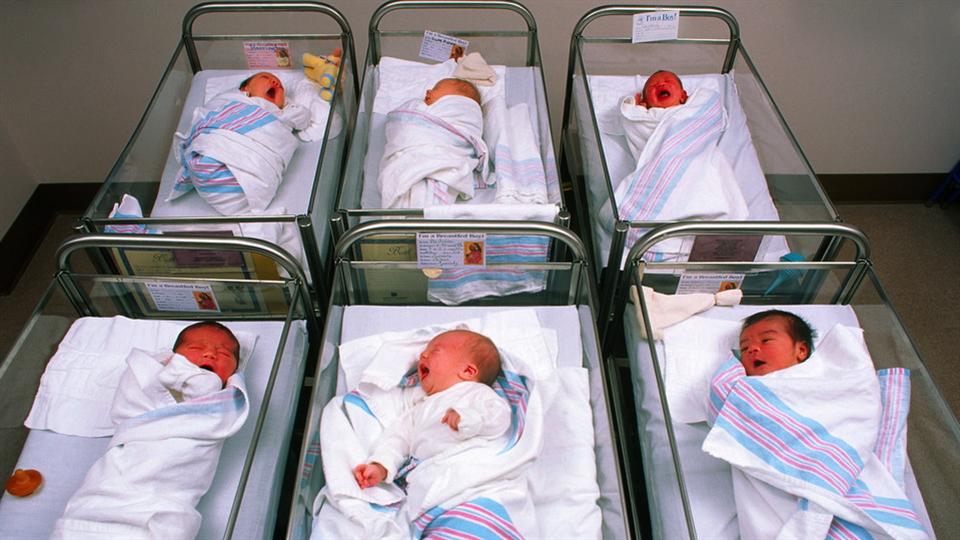 Some of the latest high-tech fertility treatments available in Bangkok include:
Mini-IVF Package
Cheaper by 50% the price of a regular cycle of IVF, this big-in-Japan treatment is for women willing to have fewer eggs retrieved per cycle. Slightly more time-consuming but gentler on the body, Mini-IVF requires less medication and has far fewer side effects (nausea, headaches, mood swings). It has dramatically transformed the landscape of how doctors practice medicine at fertility centers with new studies are now showing that more eggs aren't necessarily better for success rates.
ZyMōt Sperm Separator Service
Males are accountable for 30 percent of infertility cases, and their genetic material often faces further complications in labs due to centrifugation, or spinning, a technique that isolates the healthiest sperm but in so doing can cause DNA damage and reduced motility. The ZyMōt Sperm Separator, a little-known FDA-approved device that singles out the strongest sperm by mimicking the uterine pathway that they swim through in the body, is a "huge game-changer," Doctors has witnessed higher genetically normal embryo rates while using the tool at their clinics.
Endometrial Function Analysis
The most difficult aspects of timing a successful pregnancy is figuring out when the embryo should be attached to the uterine lining. An endometrial function test (EFT), pioneered by Yale's famed Kliman Laboratories, is a highly sensitive biopsy that efficiently determines if the endometrium is receptive to implantation or not. It can look for things like inflammatory cells and underlying infections and detailed knowledge that significantly increases a woman's chances of implantation.
Preimplantation Genetic Screening Panel
While controversial, the technology for preimplantation genetic screening (PGS) in which a developing embryo is screened for chromosomal abnormalities, continues to advance. There are 220-plus common genes that can be screen for, and it grows by the year. Next year, it could be 322 genes; a year later, it's going to be 450. Today we can even screen for genes that predispose to a higher risk of certain cancers.
The standard Gold services found in most fertility centres in Bangkok include the following:
In-vitro-fertilization (IVF)
Intracytoplasmic Sperm Injection (ICSI)
Gamete intrafallopian transfer (GIFT)
Preimplantation genetic diagnosis (PGD)
Intrauterine insemination (IUI)
Zygote intrafallopian transfer (ZIFT)
Blastocyst trophectoderm biopsy
Currently, assisted reproductive technology (ART) in Bangkok refers not only to IVF but also to several variations tailored to patients' unique conditions. These procedures are usually paired with more conventional therapies, such as fertility drugs, to increase success rates; with almost one out of every three cycles of ART results in the birth of a baby.
Fertility generally addresses issues of sexual education, puberty, family planning, birth control, infertility, reproductive system disease (including sexually transmitted diseases) and dysfunctions. Topics of menstruation, ovulation, pregnancy and menopause are also covered in this field. Today, difficulties in conceiving childbirth are not perceived as a disease.
Three of the highly recommended fertility and reproductive centres in Bangkok are:
1. Samitivej Sukhumvit Hospital
2. Vejthani Hospital