The British government unveiled that as part of its
Health
Digitization Programme , the National
Health
Services or NHS will invest over US$300 million in an artificial intelligence or AI laboratory to assists with creating platforms for early
cancer
detection and find new treatments for dementia. the lab will sit within NHSX, a new organization that will oversee the digitization of the
health
and care system, in partnership with the Accelerated Access Collaborative.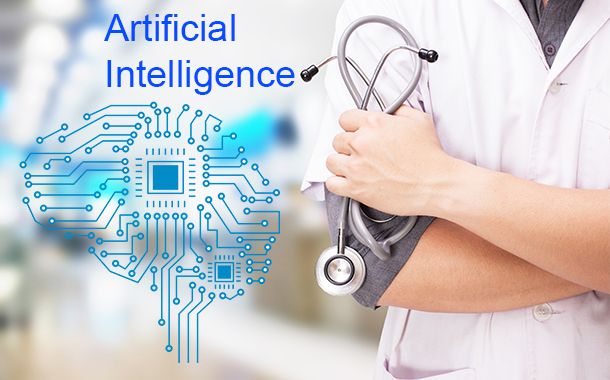 The NHS hopes that with the setting of the new AI lab, which involves bringing together the best academics, specialists and technology companies to work on some of the biggest challenges in healthcare, it will become a world
health
leader using AI.
NHS England Chief Executive, Simon Stevens commented in an interview with
Thailand Medical
News "In the initial phase, it should help personalize NHS screening and
treatments for cancer
, eye disease and a range of other conditions, as well as freeing up staff time, and our new NHS AI Lab will ensure the benefits of NHS data and innovation are fully harnessed for patients in Britain."
The AI Lab, which will start receiving the funding in the 2020/2021 fiscal year, will help improve improve
cancer
screening by speeding up the results of tests, including mammograms, brain scans, eye scans and heart monitoring. The lab is expected to use predictive models to better estimate future needs of beds, drugs, devices or surgeries and to identify which patients co uld be more easily treated in the community, reducing the pressure on public healthcare and helping patients receive treatment closer to home.
The AI Lab should be able to identify patients most at risk of diseases such as heart disease or dementia, allowing for earlier diagnosis and cheaper, more focused, personalized prevention. It will also facilitate the building of systems to detect people at risk of post-operative complications or infections and those who are more likely to require follow-up from clinicians, thereby improving patient safety and reducing readmission rates.The lab will also help upskill the NHS workforce so they can use AI systems for day-to-day tasks and to help automate routine administrative duties in order to free up clinicians so more time can be spent with patients. The systems could also be used for inspection of algorithms already used by the NHS to increase the standards of AI safety, thus making systems fairer and more robust while ensuring patient confidentiality is protected.
The NHS has embarked on a digitization program and has come up with a long term plan. One of the objectives of the plan is to use AI to help clinicians improve
health
delivery.
Britain is on the edge of a huge
health
tech revolution that could transform patient experience 'by making the NHS a truly predictive, preventive and personalized
health
and care service . Adam Steventon, director of data analytics at the
Health
Foundation think-tank, commented that there was need for "robust evaluation" in the way technology was deployed at the NHS adding that "technology needs to be driven by patient need and not just for technology's sake." The British healthcare industry is increasingly adopting AI, which promises a tremendous upgrade for the whole industry. AI, Big Data and Machine Learning are all revolutionizing the
medical
and healthcare industry while bringing about so many newer solutions and also newer perspectives.