BREAKING! COVID-19 Herbs-Phytochemicals: New Study Shows That Resveratrol From Plants Exhibits Antiviral Properties Against SARS-CoV-2
COVID-19 Herbs-Phytochemicals
: Researchers from Shenzhen Key Laboratory of Pathogen and Immunity Research at the Southern University of Science and Technology, Shenzhen-China have in a new in vitro study found that the phytochemical extracted from plants called resveratrol is able to inhibit the SARS-CoV-2 coronavirus effectively.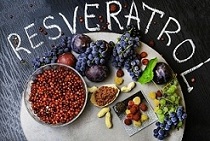 Resveratrol (3,4,5‐trihydroxy‐trans‐stilbene, RES) is a stilbenoid, a type of natural phenol, and a phytoalexin produced by several plants mainly spermatophytes in response to injury or when the plant is under attack by pathogens, such as bacteria or fungi. Sources of resveratrol in food include the skin of grapes, blueberries, raspberries, mulberries and peanuts. It is commonly found as a dietary supplement.
The in vitro study findings showing the effectiveness of resveratrol to inhibit SARS-CoV-2 coronavirus replication is published in the peer-reviewed journal:
Phytotherapy Research.
https://onlinelibrary.wiley.com/doi/10.1002/ptr.6916
Resveratrol in past studies have already demonstrated antiviral properties against a wide range of pathogens.
https://www.hindawi.com/journals/av/2015/184241/
https://www.nature.com/articles/s41598-017-09365-0
https://jeccr.biomedcentral.com/articles/10.1186/1756-9966-28-96
https://www.sciencedirect.com/science/article/pii/S0163725820301431
https://academic.oup.com/jid/article/191/10/1719/790275
https://resvenox.com/docs/RSH_12_RIOHSVR.pdf
Thailand Medical News also reported a past Dutch study that also showed the potential effects of resveratrol to inhibit SARS-CoV-2 coronavirus in September.
https://www.thailandmedical.news/news/supplements-for-coronavirus-dutch-vitro-study-shows-that-resveratrol-and-pterostilbene-inhibits-sars-cov-2-coronavirus
The current COVID-19 pandemic as of today (28
th
November) has officially infected more than 61.6 million individuals globally with more than 1.44 million deaths having been reported so far. The situation is fast exacerbating and it is expected that in the next few months of the second wave these figures will multiply threefold and even more so in the start of the third wave ie the period of 4 to 5 months after the mass COVID-19 vaccinations start.
Though about 85% of cases are milder COVID-19 infections and asymptomatic infections, a sev ere SARS-CoV-2 infection can give rise to serious complications, such as pneumonia, bilateral lung infiltration, multiorgan failure, and death. Also more worrying now are the long term health complications of any type of COVID-19 infection ie long haul COVID-19, something that the medical community has only just started to make discoveries about and are finally starting to find ways to address these new health issues.
To date there are no known effective drugs or therapeutics to treat COVID-19 except drug scams perpetrated in America under the Trump administration, the U.S. FDA and the NIH with Dr Anthony Fauci's help resulting in overpriced ineffective toxic drugs such as remdesivir and also overpriced antibody therapeutics whose efficacy cannot be demonstrated properly as they are being advocated only for mild to moderate patients with fake unproven claims that they can prevent progression into severe stages of the disease. Such antibody therapeutics being peddled by the Trump administration controlled FDA include
bamlanivimab
and the casirivimab/ imdevimab antibody cocktail which most American doctor boards and organizations have openly denounced their use.
Considering the ever-growing trajectory of COVID-19, it is of prime importance to identify or develop new therapeutics with potent antiviral activity against SARS-CoV-2 and as such, more researchers and scientists are finally reverting back to herbs, phytochemicals and traditional medicine and supplements to find ways to treat or manage the COVID-19 disease.
This has been the stance that Thailand Medical News has been advocating since February this year and we have also been developing a range of herbal based therapeutics that uses a wide range of herbs and phytochemicals.
https://www.thailandmedical.news/news/new-therapeutic-teas-
(unfortunately we are based in a corrupted and stupid country where we do not receive any government support and the rich locals and corporate companies are too selfish and greedy to help in such initiatives. Hopefully the day will come when social movements will arise to make sure that the rich will perish.)
HELP!
Please help support this website by kindly making a donation to sustain this website and also all in all our initiatives to propel further research
:
https://www.thailandmedical.news/p/sponsorship
The study team from Shenzhen -China, conducted the research to investigate how resveratrol, a phenolic plant compound, can modulate the replication of SARS-CoV-2 in Vero cells.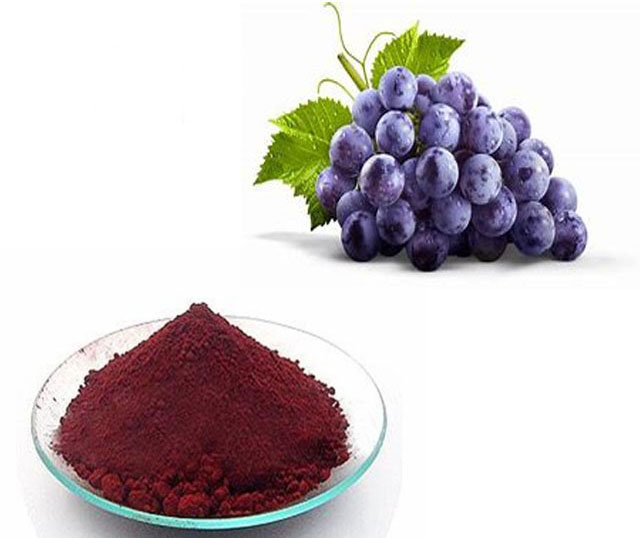 The team chose resveratrol as an experimental compound because of its proven efficacy in inhibiting replication of several viruses, including dengue virus, Zika virus, influenza virus, and more importantly, Middle East respiratory syndrome coronavirus (MERS-CoV), which is a betacoronavirus in the same family as SARS-CoV-2.
https://www.nature.com/articles/s41598-019-50674-3
https://bmcresnotes.biomedcentral.com/articles/10.1186/s13104-018-3417-3
https://pubmed.ncbi.nlm.nih.gov/28193191/
https://bmcinfectdis.biomedcentral.com/articles/10.1186/s12879-017-2253-8
The study team first checked the cytotoxic effect of resveratrol in Vero cells. They observed that even at a very high concentration,
resveratrol did not affect the cell viability, indicating that the compound is not harmful to the cells.
The study team used quantitative reverse transcriptase-polymerase chain reaction (qRT-PCR) and immunofluorescence assay to check the effect of resveratrol on SARS-CoV-2 infected cells.
The team observed a significant inhibitory effect of resveratrol on viral replication.
In order to determine which phase of the viral life cycle resveratrol exerts its effects, they conducted two sets of experiments. In one set, they treated the cells with resveratrol before infection; and in another set, resveratrol was administered to SARS-CoV-2 infected cells.
Significantly, the findings revealed that resveratrol, when applied before infection, was capable of inhibiting the viral replication only by 20%; whereas, post-treatment with resveratrol caused a 98% reduction in viral replication.
These study findings suggest that resveratrol is more efficacious in the presence of the virus.
In order to further investigate the mode of action of resveratrol, the study team incubated the cells with both SARS-CoV-2 and resveratrol at the same time and observed that resveratrol could inhibit viral replication by 64%. These findings suggest that resveratrol may be capable of preventing viral entry into the cells.
Considering that resveratrol activates SIRT1 signaling, which is important for resisting viral infection, they used a SIRT1 activator (SRT 1720) and an inhibitor (Sirtinol) to investigate whether resveratrol inhibits SARS-CoV-2 replication by modulating SIRT1 signaling pathway.
https://pubmed.ncbi.nlm.nih.gov/25849131/
https://onlinelibrary.wiley.com/doi/abs/10.1002/rmv.1858
The study findings revealed that Sirtinol-mediated inhibition of SIRT1 signaling resulted in induction in viral replication. These findings preliminarily suggest that SIRT1 may be responsible for inhibiting viral replication.
The study team says that further studies are required to gain more insight into the mechanistic details of this observation.
The research findings identify resveratrol as a potential antiviral candidate that is capable of inhibiting SARS-CoV-2 replication.
Past studies have reported that resveratrol reduces cellular inflammation by decreasing the production of nitric oxide. Moreover, there is much evidence showing that resveratrol acts as a potent antioxidant.
https://pubmed.ncbi.nlm.nih.gov/20935227/
Resveratrol also exhibits immunomodulatory properties.
https://www.ncbi.nlm.nih.gov/pmc/articles/PMC6232184/
https://www.researchgate.net/publication/287681438_The_immunomodulatory_function_of_resveratrol
https://www.sciencedirect.com/science/article/pii/S0034528816300595
https://www.hindawi.com/journals/omcl/2017/6781872/
Another benefit of resveratrol is that it does not cause any serious adversity even when used at a very high concentration. Because oxidative stress and inflammation are common consequences of any viral infection, the study team believes that resveratrol holds the potency to be used as an effective therapeutic agent to treat COVID-19 patients.
RES is classified as food supplement with excellent safety tracking record. It is used in various chronic illness and immunomodulatory disorders in large doses (up to 600 mg per day) and no serious adverse events are observed.
https://pubmed.ncbi.nlm.nih.gov/20935227/
The team is next planning to conduct vivo animal studies and also human observational studies in collaboration Thailand Medical News in certain South American countries.
For more on
COVID-19 Herbs And Phytochemicals
, keep on logging to Thailand Medical News.
HELP!
Please help support this website by kindly making a donation to sustain this website and also all in all our initiatives to propel further research
:
https://www.thailandmedical.news/p/sponsorship