The French Healthcare Pavilion brings together

11 French companies

boasting the

latest and most prominent French medical innovations,

ranging from hygienic bags, medical beds, autopsy solutions, surgical equipment, medical single-use products, medicinal air and vacuum solutions, to one of the most groundbreaking solutions in the treatment of sleep disorders.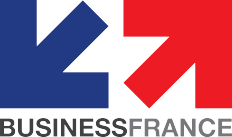 This year, the pavilion features the most innovative solutions for an ageing society, from women's health solutions, medical furniture designed for nursing homes and homecare, to cutting-edge implants and prostheses solutions.
All these companies will be showcasing their innovative medical solutions for the first time in Thailand at the Medical Fair Thailand which takes place at the Bangkok International Trade and Exhibition Centre in Bang Na (entrance EH 99) on September 11-13, 2019
French Exhibitor List
1. Alkapharm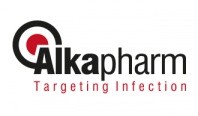 Since 1991, Alkapharm has been assisting professionals in the fight against nosocomial infections through high quality detergent and disinfectant products. Today, we have a presence across Europe, Latin America, and Asia, with a reputation for developing high performing products and an innovative approach to hygiene.
We are dedicated to developing and providing products that maintain high standards of hygiene and disinfection within the clinical environment.
www.alkapharm.fr/en/
2. Dr. Helewa

After creating the absorbent hygienic bags in 2001, Dr. Helewa continues to innovate in the interest of the hygiene of dependent patients and emergency operations.
Our prod ucts: super-absorbent hygienic bags (bedpan liners, vomit bags, etc.), infection control wet wash gloves, procedure kits for bedpan liners, and the revolution in hospital bedding.
www.drhelewa.care
3. Didactic


For 50 years, Didactic has been manufacturing and distributing single-use medical devices, and is a big player in the French healthcare market. Didactic sells its medical devices in French hospitals and in Europe (United Kingdom, Spain, etc.).
With 850 references, the company proposes seven full ranges: protection, infusion, oral care (sticks and suction devices for ICU), injection, urology, care treatments and patient environment.
www.didactic.fr
4. Hygeco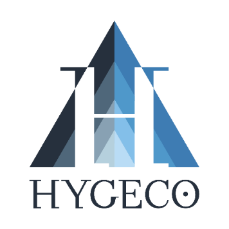 Since 1887, Hygeco has designed and manufactured a wide range of custom0made autopsy products, cold chambers and trolleys as well as equipment for Anatomy and Pathology Laboratories and disaster solutions.
Our extensive product range offers all of the equipment needed for a highly advanced and fully equipped mortuary, laboratory, autopsy room, forensic center and funeral home.
www.hygeco.com

5. Mazet


Mazet, specialized in women's health, urogynecology, lymphedema and venous treatment, beauty, prevention and treatment of urinary incontinence, prolapse, pelvic pain, endometriosis, fecal constipation, sports recovery, wound management, massage and Colombian massage.
Echodia has been part of Electronique du Mazet since 2018, specialized in hearing assessment: ABR, AABR, Audiometry, oVEMP, cVEMP and Ménière's disease. Mazet Santé/Echodia are part of Electronique du Mazet, located in France since 1979.
https://mazetsante.fr
6. MicroVal.


MicroVal is a company dedicated to the design and manufacture of innovative implants, prostheses and instruments for surgical repair.
• Development, design, manufacture and marketing of implants used in the areas of gastrointestinal and urology surgeries.
• Packaging implants in a controlled atmosphere area.
• Sterilization of medical devices with ethylene oxide (ISO 11135) and gamma radiation (ISO11137), MicroVal is certified ISO13485 and all our medical devices are CE marked.
www.microval.fr

7. Mil's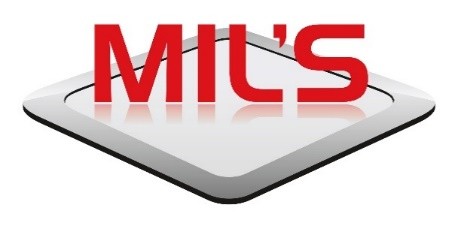 Mil's, A French manufacturer has specialized since 1926 in 'onsite' production of oxygen, medicinal air and medical vacuum, in line with international standards. More than 4,000 hospitals all around the world are producing air, vacuums and oxygen with our equipment.
Know-how: oxygen generator – medicinal compressed air plants – medical vacuum plants – anesthetic waste gases – scavenging systems.
www.mils.fr/
8. Sefam


Sefam is a French company specialized in the development of medical devices related to the treatment of sleep breathing disorders.
Sefam offers a range of innovative high quality products: CPAP, APAP, BiLevel (ST), telemonitoring platform and masks. In the development of our solutions, we focus on four key criteria: comfort, convenience, compliance and total cost of ownership, always keeping in mind the needs of patients, clinicians, home care providers and payers.
www.sefam-medical.com/en/
9. Hapcare


The French group Hapcare,comprises three companies: Sotec Medical, Allibert Medical and Corona Medical and are one of the major European manufacturers of medical furniture designed for hospital, nursing home and homecare markets.
Sotec Medical provides full integrated furniture solutions for a turnkey hospital project. Our group provides customized solutions for hospital beds, in-patient pharmacy medication process, ambulatory day surgery chair, stretchers, medical trolleys, storage areas systems, etc.
www.hacare.com/en/hacare-en/
10. Sterimed


Sterimed Infection Control specializes in the supply of sterilization packaging solutions to medical device manufacturers, pouch-making industry and hospitals, offers tracking systems for surgical instruments and the management of operation rooms.
Sterimed materials are used in more than 70 countries and thousands of hospitals around the world, and are produced in compliance with all major healthcare packaging standards.
www.sterimed.fr
11. Surgiris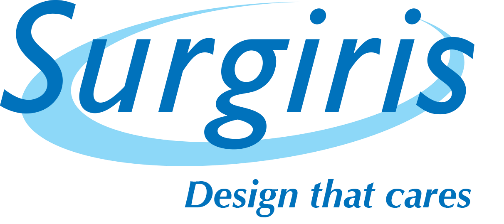 For nearly 20 years, Surgiris has designed and manufactured surgical LED lights, Video integration systems and ceiling pendants for operating theatres. Their in-house design office develops innovative solutions to meet the highest professionals requirements.
The strength of Surgiris is in their ability to develop solutions to overcome technological barriers. Their most significant innovation is the Focusmatic technology, which combines sophisticated electronic management of LEDs with a specific optical device.
www.surgiris.com
Meet them at French Healthcare Pavilion at entry EH 99, Rows: P – Q
French healthcare
is an innovative initiative, aiming to bring together all the stakeholders in the French healthcare ecosystem (businesses, researchers, French healthcare professionals, etc.) together for them to jointly promote their activities internationally. The French Healthcare collective brand has one ambition: to coordinate a team approach to stimulate the influence of French savoir-faire and healthcare technologies.
France is the second largest market in Europe for medical devices and the fifth largest in the world. Of the 1,343 French medical device businesses, 92% are SMEs, generating revenues of €28 billion in 2017.
France has enormous innovation potential in the medical device sector, thanks to recognized industrial, scientific and medical expertise
.
More than half of the businesses in this industry invest in R&D. Innovation in France and are supported by advantageous tax breaks, including the research tax credit (
crédit impôt recherche
– CIR), which covers 30% of R&D expenses for businesses up to €100 million, and 5% above this threshold.
Innovative businesses enjoy a dynamic ecosystem
,
with the presence in France of more than 20 clusters dedicated to healthcare industries,
such as Medicen in Ile de France (Paris region), Lyon Biopôle and Optitec in Marseille.
The medical devices sector in France has a growth model that can be resumed with three terms:
"
sensible innovation / internationalization / external growth
",
with exporting as the main growth driver faced with the restraints of the national market. In this respect, innovation remains a key issue for these businesses, illustrated by the desire to develop solutions integrating new functionalities, provided by e‑health technologies
For More Information Contact:
Business France
77, boulevard Saint-Jacques
75680 Paris Cedex 14
Tel: +33 1 40 73 30 00
www.business.fr
Thailand
Chuenrat MENGTRAKUL
chuenrat.mengtrakul@businessfrance.fr
+66(0)2 627 2179
Natchanon ONGJUI
natchanon.ongjui
@businessfrance.fr
+66(0)2 627 2181
France
Emilia INI
emilia.ini@businessfrance.fr