SARS-CoV-2 Coronavirus Research
: A new study conducted by medical and pathological researchers from Sun Yat-sen University, also known as Zhongshan University, located in Guangzhou, Guangdong, China have found that the
SARS-CoV-2 coronavirus
was also detectable in the urine samples of all the patients that was under its study.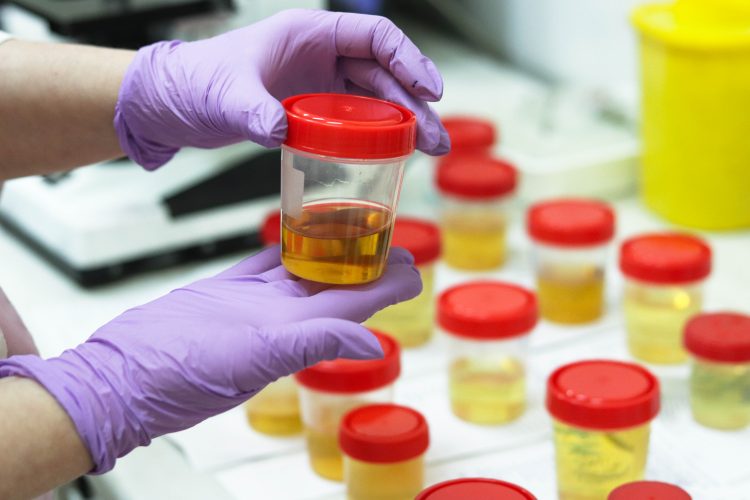 Urine samples were not often used and studied carefully after two initial peer reviewed studies published in prestigious journals stated that the virus was not present in both urine and fecal samples.
However further studies by Chinese researchers as a result of diarrhea being exhibited by many patients showed that the new
coronavirus
was indeed present in fecal samples and anal swabs taken from infected patients and also from that of recovered patients, thus showing that the initial peer-reviewed studies were not reliable.
Also as a result of these initial studies, many other subsequent studies often left out urine samples for studying and this new non-peer reviewed study might hopefully bring the focus back on studying urine samples. (
https://www.medrxiv.org/content/10.1101/2020.02.21.20026179v1
)
The researchers lead by Dr Liang Peng, a prominent microbiologists with more than 20 peer reviewed studies published in numerous published journals, used quantitative real-time polymerase chain reaction (qRT-PCR ) to test for the presence of the
SARS-Cov-2
nucleic acids in all urine samples of the 9 patients under study.
The results showed the presence of the SARS-CoV-2 coronavirus in all of the urine samples.
Dr Peng however noted that none of the patients exhibited any signs of urinary irritations and all 9 patients were in various stages of the
covid-19
disease with majority in the initial stage of infections based on clinical assessment.
Doctors from 3 hospitals in Shanghai also confirmed the presence of the new
coronavirus
in all urine samples taken from infected patients including Huashan Hospital, Shanghai Changzheng Hospital and Shanghai Jiaotong University Hospital.
The findings have enormous implications as it could be explored in diagnostics and also it could have bearings on transmissions as well including public toilets etc.
Dr Peng told
Thailand Medical News
via a phone interview, "It is surprising that a simple and common body fluid sample was not focused of just because of the findings from two initial studies done in Wuhan during the initial chaotic stages. We hope that more studies would be focused on this and using it as a further diagnostic requirement and also to study its possible effects on transmissions."
A few Chinese researchers from three other research institutions are currently pursuing detailed studies on this.
For more on
SARS-CoV-2 Coronavirus research
or
Covid-19 research
, keep logging on to
Thailand Medical News
.
Please also help share our site and articles online as being a poor entity that is not profit orientated, we do not have any support from any Thai Government or private companies as most Thai companies and corporations do not think that health of medical issues are of importance as they are more busy with their own greed. We also do not also get any support from the local private hospitals, pharma companies or medical related organisations, hence we do not have monies to pay American social media platforms like Facebook, LinkedIn and Twitter whose local offices and regional offices in Singapore, Thailand, and India will lower your feed exposure as you are not advertising with them. For example with LinkedIn, though we have like 12,000 followers on our personal acct,but less than 200 can actually see our daily news postings as LinkedIn lowers the feed. We have the same problem with Twitter as well . We are basically a Thai medical mediatech and general mediatech startup that has never received any support from any entities in Thailand due to the prevalence of nepotism, corruption and also ego and incompetence on the part of certain senior executives and also the fact that Thais do not know how to collaborate and work together!

We like to thank the 3.2 million odd regular readers who have been following us so far.