BREAKING! Preprint Research Shows That SARS-CoV-2 Has Third Binding Mode, Making It A Truly Potent Coronavirus That Is In A League Of Its Own
Coronavirus Research
: The first research studies showed that the SARS-Cov-2 coronavirus that causes the Covid-19 disease attaches or binds itself to human cells by using the Angiotensin- converting enzyme-2 (ACE2) receptors. This has been verified by so many studies. (
https://link.springer.com/article/10.1007/s00134-020-05985-9
) , (
https://www.nature.com/articles/s41421-020-0147-1
) , (
https://www.cell.com/cell/pdf/S0092-8674(20)30229-4.pdf)
, (
https://www.ncbi.nlm.nih.gov/pubmed/32100877
)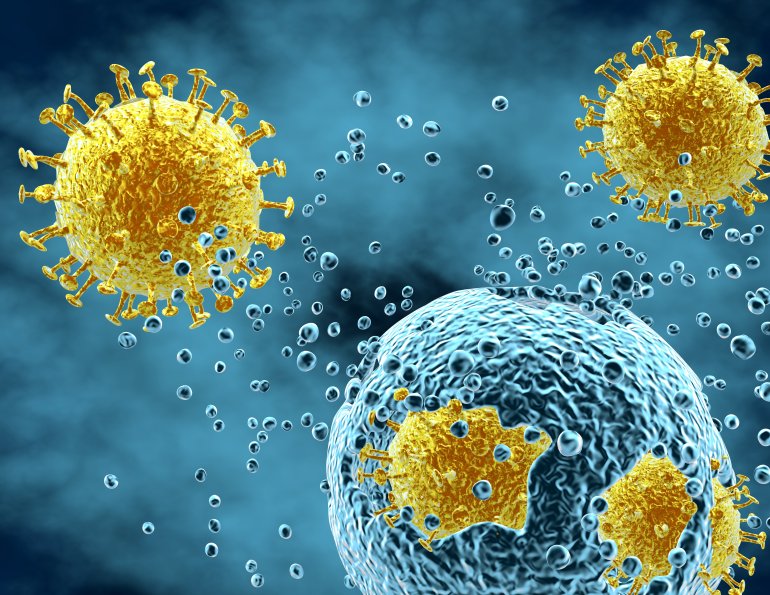 Then came the shocking revelation that it contains a mutated gene similar to the HIV virus, and is also able to attacks or bind to the human cells through another target called furin. This was verified by two non-peer studies in China and one peer reviewed study in France. This mode of attack also makes it more extremely more potent attributing to the fact as to why it is so easily spread. (
https://www.thailandmedical.news/news/breaking-latestcoronavirus-research-reveals-that-the-virus-has-mutated-gene-similar-to-hiv-and-is-1,000-times-more-potent-
)
Now a new non-peer reviewed study that was released by the researchers from the University of Cairo, Egypt but of which, there are also two other ongoing similar studies by research lab entities in Europe, one in Germany and another in France almost coming to the same conclusion with their peer-review studies to be released soon, indicating that the spike proteins in the SARS-CoV-2 coronavirus is also able to bind to the GRP78 receptors (Glucose Regulated Protein 78) on human cells. (
https://www.researchsquare.com/article/rs-15157/v1
)
A genomic researcher and virologist from the
Wyss Institute at Harvard University
, who wanted to comment under conditions of anonymity said that already when researchers were studying the ACE-2 receptor entry mode, it was discovered that this new coronavirus could utilize not only the protease called TMPRSS2 to enter the cells but at least 8 different other proteases, making things highly difficult when trying to develop inhibitors and drugs. With the advent that it could also use furin as a gateway it made things more complicated. He said that if this pre-print study is confirmed, it would really add a major obstacle to developing proper therapeutics to cure the disease.
The new preprint non-peer reviewed study was conducted by Dr Abdo Elfiky, from the University of Cairo, who is a leading genomic specialists and microbiologists who has published a series on related studies in other peer-reviewed journals with regards to his studies on GRP78 receptors.
The implications of this study is phenomenal as along with the first two modes of entry, it has bearings on how the virus can cause damage and cause complications in the human body, even in residual dormant viral loads.
Thailand Medical News
will be featuring a few new articles on this in the coming days.
For more latest updates on
coronavirus research
, keep on logging to
Thailand Medical News
Please also help share our site and articles online as being a poor entity that is not profit orientated, we do not have any support from any Thai Government or private Thai companies as most Thai companies and corporations do not think that health of medical issues are of importance as they are more busy with their own greed. We also do not also get any support from the local private hospitals and pharma companies and organizations, hence we do not have monies to pay American social media platforms like Facebook, LinkedIn and Twitter whose local offices and regional offices in Singapore, Thailand, and India will lower your feed exposure as you are not advertising with them. For example with LinkedIn, though we have like 12,000 followers on our personal acct, but less than 200 can actually see our daily news postings as LinkedIn lowers the feed. We have the same problem with Twitter as well . We are basically a Thai medical mediatech and general mediatech startup that has never received any support from any entities in Thailand due to the prevalence of nepotism, corruption and also ego and incompetence on the part of certain senior executives and also the fact that Thais do not know how to collaborate and work together!

We like to thank the 3.2 million odd regular readers who have been following us so far.