BREAKING! Oxford Study Shows That Existing COVID-19 Vaccines Induce Lower Levels Of Neutralizing Antibodies Against Omicron Variant
Omicron Updates
: A new study by scientists from the University of Oxford have found that existing COVID-19 vaccines including the AstraZeneca (AZD1222) and Pfizer (BNT162b2) vaccines, induce lower levels of neutralizing antibodies against the newly emerged SARS-CoV-2 Omicron variant.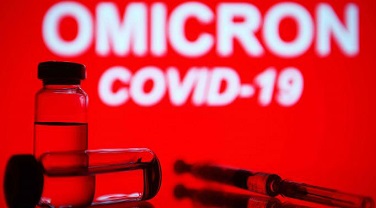 The study team presented live neutralization titres against SARS-CoV-2 Omicron variant, compared with neutralization against Victoria, Beta and Delta variants. Sera from day-28 post second-dose were obtained from participants in the Com-COV2 study who had received a two-dose COVID-19 vaccination schedule with either AstraZeneca (AZD1222) or Pfizer (BNT162b2) vaccines.
The study findings alarmingly showed that there was a substantial fall in neutralization titres in recipients of both AZD1222 and BNT162b2 primary courses, with evidence of some recipients failing to neutralize at all.
This will likely lead to increased breakthrough infections in previously infected or double vaccinated individuals, which could drive a further wave of infection, although there is currently no evidence of increased potential to cause severe disease, hospitalization or death.
The study findings were published on a preprint server and are currently being peer reviewed.
https://www.medrxiv.org/content/10.1101/2021.12.10.21267534v1
The study team analyzed the impact of the omicron COVID-19 variant of concern on one of the immune responses generated by vaccination.
Utilizing blood samples from individuals who had previously received two doses of the Oxford-AstraZeneca or Pfizer-BioNTech vaccines as part of the Com-COV study, and a live virus isolate, the study team demonstrated substantial decrease in neutralizing titres - a measure of the level of neutralizing antibodies generated in responses to vaccination against, or infection from, COVID-19.
The
Omicron Updates
study findings alarmingly results indicate that the Omicron variant has the potential to drive a further wave of infections, including among those already vaccinated, although the study team highlights that there is currently no evidence of increased potential to cause severe disease, hospitalizations or deaths in vaccinated populations.
The study findings align with recently published data from UK Health Security Agency, showing reduced effectiveness of two doses of these vaccines against symptomatic disease due to the Omicron variant compared to Delta.
Professor Dr Gavin Screaton, Head of the Oxford University's Medical Sciences Division, and lead author of the paper commented, "The study findings will help those developing vaccines, and vaccination strategies, to determine the routes to best protect their population. Whilst there is no evidence for increased risk of severe disease, or death, from the virus amongst vaccinated populations, we must remain cautious, as greater case numbers will still place a considerable burden on healthcare systems."
Co-author, Dr Matthew Snape, Professor in Paediatrics and Vaccinology at the University of Oxford said, "It was always a goal of the Com-COV studies to be able to have samples ready, if needed, to test various vaccination schedules against new variants of the coronavirus as they emerged, and we were delighted to assist our colleagues with this important study to enhance our knowledge of how the virus is changing. These data are important but are only one part of the picture. They only look at neutralizing antibodies after the second dose, but do not tell us about cellular immunity, and this will also be tested using stored samples once the assays are available."
He further added, "Importantly, we have not yet assessed the impact of a "third dose" booster, which we know significantly increases antibody concentrations, and it is likely that this will lead to improved potency against the omicron variant."
Another author of the paper, Dr Teresa Lambe, Professor in Vaccinology at the University said, "Vaccination induces many arms of our immune system, including neutralizing antibodies and T-cells. Real-world effectiveness data has shown us that vaccines continue to protect against severe disease with previous variants of concern. The best way to protect us going forward in this pandemic is by getting vaccines in arms."
Thailand Medical News would like to add that we have no clue as to what some of the above authors were ranting about regarding the effectiveness of the vaccines and the booster shots when the findings already showed that they were not working well against the Omicron variant. (Maybe it's just to appease those controlling the COVID-19 narratives!)
Another recent Chinese government sponsored study had also shown that the protection offered by third or booster shots were likely to be compromised when dealing with the Omicron variant.
https://www.thailandmedical.news/news/breaking-china-s-study-reveals-that-vaccine-protection-from-third-dose-might-also-be-compromised-by-omicron-variant
We are making a special appeal to all readers to please help to sustain this site and also all our research and community initiatives by making a donation. Your help means a lot and helps saves lives directly and indirectly and we are in dire need of funds now for some of these urgent new projects. Please do help. Thank You. (We also apologize for disturbing readers with this urgent appeal)
https://www.thailandmedical.news/p/sponsorship
For the latest
Omicron Updates
, keep on logging to Thailand Medical News.