Donors and Sponsors Needed For Second Phase Of Research On Discovering Phytochemicals and Herbs To Deal With Long COVID And Viral Persistence.
Thailand Medical News after successfully developing a blend of herbs and phytochemicals to act as potential prophylactic and therapeutic adjuvant to treat COVID-19 (Final stages of studies are ongoing before the product proceed for regulatory approvals in a number of countries including Colombia, Brazil, India, Japan, Iran and Mexico) is now embarking on a second phase of research to develop phytochemical based therapeutics to deal with the various conditions arising from Long COVID especially heart damage and various cardiovascular issues, kidney and liver damage, various neurological issues, lung damage and also reproductive issues. We are also exploring studies to deal with identified SARS-CoV-2 viral persistence.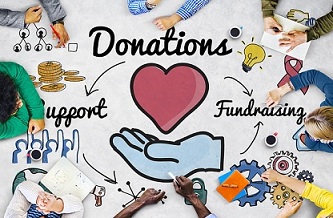 We are seeking to raise a total of US$92,000 purely to facilitate research only and urgently need about US$32,000 first to kick start this project with emphasis on Long COVID-19 issues dealing with heart issues, gastrointestinal and kidney issues.
Well wishes who can donate amounts of blocks of more than Thai Baht 200,000 each time are entitled for free stocks of our therapeutic teas that were developed in phase one. The cost price of these teas are Thai Baht 6,280 per set (including all amortized costs)
Each donor of a block of Thai Baht 200,000 are entitled to 25 sets of the teas and are also entitled to free stocks of various products for the next 2 years of the new lines we are developing including herbal products to help with diabetes, gastric reflux, macular degeneration, fertility issues, immune boosters etc. (All our products are backed by proper studies.)
We sincerely hope that individuals or entities who can help, do come forward to help in this cause. (Kindly note that we are not a profit based entity and we have been supplying thousands of these teas to various poor communities around the world and the results have been positive.)
Either make a donation via our sponsorship platform or contact us for more details.
https://www.thailandmedical.news/p/sponsorship
We are open to various exposure for all donors and sponsors ie via our sites or in communications materials etc.
For all donors who can only support with small amounts, we are totally welcome your help and also totally appreciate all efforts.
We are also seeking any donors or sponsors who can also help with US$14,600 for one of our staff to further a course and training in nanotechnology applications in the pharmacological settings as we plan to utilize such protocols directly in our herbal and phytochemical product lines by ourselves without using third party suppliers in the future.
Please do remember, that all your donations are saving lives.