China Coronavirus Epidemic Escalating, Dead 121, Infected 5017, Critical 642, 142,670 Under Observation 142,670, New Cases In Singapore,& Thailand, Japan Reports First Domestic Infection
In less than a mere 8 hours since morning, the
China

coronavirus

epidemic
seems to be escalating at an even faster rate, current death toll in
China
now stands at 121 (all new deaths were in Hubei), number infected have risen to 5017, those in critical condition 672 and more than 172,670 patients are under observation all over
China
for being suspected of having the
virus
but pending test to confirm.
Thailand
reported an additional 6 new cases of individuals infected with the new
2019n-CoV
virus, all Chinese nationals, 5 were a family from Hebei who had already been in
Thailand
for more than a week and another from Chongqing. Many more patients are being observed and pending testing or test results in many provinces all over
Thailand.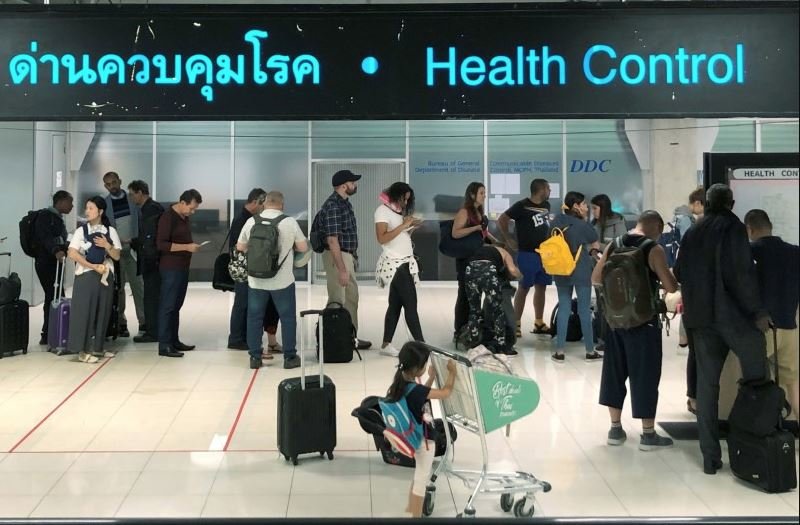 Singapore reported 2 new cases bringing it toll to 7 while Japan reported the case of a male Japanese driver who have never been to China but had Chinese passengers in his bus, was just confirmed as having contracted the
coronavirus
. This would represent the country's first domestic infection.
Meanwhile all over the world, various countries are reporting patients who are being placed under observation pending test to confirm whether they are carrying the
coronavirus
.
Experts from the US CDC, WHO and MRC Centre for Global Infectious Disease Analysis at Imperial College London, all say that this
coronavirus

epidemic
is expected to last anytime between six months to a year or even more and that no one should expect it to go away anytime soon. All are saying that the number of deaths and infected are expected to rise phenomenally high within the next 15 days and that it would continue to do so for a few months before peaking, that in the best optimistic situation.
However epidemiologists from Imperial College London are saying that after studying the data for the last 3 weeks, they are pessimistic and say that the situation has already gone out of control considering that millions of Chinese had travelled out over the last 14 days and also
China
's lack of ability to control the
coronavirus
situation. Despite whatever governments may say about having the situation under control, unless border bans had been in place since the beginning, it is now a futile situation and its only days before the impact will be seen.
Countries like Philippines and Indonesia are now banning Chinese travellers, while many countries in Europe now also planning to do so.
Meanwhile,
Thailand
where so called competent authorities are claiming they have the whole situation under control, it is expected very shortly to become the second 'hub' in the world for the new
coronavirus
after having more than 920,000 Chinese tourists visit the country during the months of December 2019 and January 2020. In airports in many provinces, local Thais can be seen without masks and the same goes for numerous places with high amounts of Chinese tourists . Even disturbing was local media reports stating that there are now about 20,000
Wuhan
travellers in
Thailand
that are stranded.
The number of
coronavirus
infected cases internationally stands as :
Thailand
(14 cases), Hong Kong (8 cases), Singapore (7 cases), United States (5 cases), Macau (5 cases), Australia (5 cases), Malaysia (4 cases), Taiwan (4 cases), South Korea (4 cases), Japan (4 cases), France (3 cases), Vietnam (2 cases), Canada (1 case), Nepal (1 case), Mexico (1 case) and Africa-Cote d'Ivoire (1), Sri Lanka (1 case), Germany (1 case).
For updates on the
China
coronavirus epidemic
and also the
Thailand Coronavirus
situation, check out:
https://www.thailandmedical.news/articles/coronavirus