Bumrungrad Hospital has unveiled a robotic surgery facility offering more accurate spinal procedures that lead to reduced recovery time.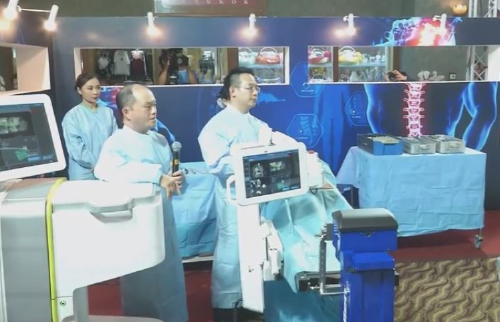 Bumrungrad Hospital has held a demonstration of its spinal surgery assistance robot, showcasing the machines ability to aid surgeons in targeting areas for operation and for directing screws implanted to reconnect spinal sections. The robot arm has complete freedom of movement and can be controlled via a three dimensional display, providing surgeons with greater precision and reducing operation times. Less blood loss due to the faster procedure and smaller incisions also mean that patients recover faster.
The robot has been used on over 600 patients at Bumrungrad Hospital so far and is being developed for application in other surgeries such as on the abdomen or urinary tract. Its application is in line with a government policy to elevate and support the
medical care industry
, which is one of the nation's 10 target industries.