BREAKING NEWS : Coronavirus App Being Developed By A Collaboration Of International Experts Spearheaded By A Thailand Team
A
Coronavirus App
, which will the world's first in terms of its unique features is being developed by an international team of developers and medical staff lead by a Thai team from
Thailand Medical News
.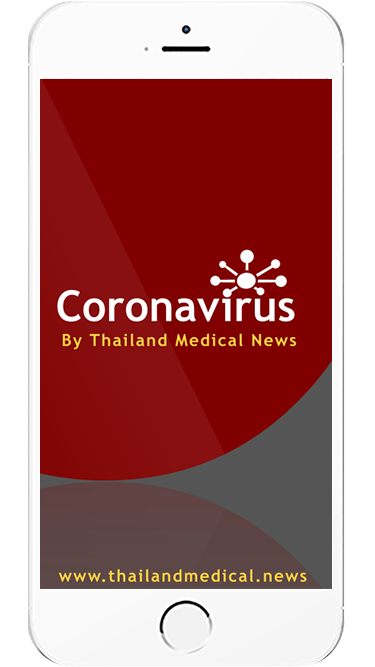 The
coronavirus app
project is the brainchild of Khun Jakkapong Watcharachaijunta, director of
Thailand Medical News
.
Khun Jakkapong commented," We were working on the project for the last 3 weeks but was also monitoring various scientific data and also the actual situation and as far as we are concerned, the
coronavirus
is not going away anytime soon and will in fact evolve to become like seasonal flu epidemics but with a difference, with damages far more serious but gradual than influenza. Already more than 18 published studies have shown that the new
coronavirus
attacks the ACE2 (
Angiotensin converting enzyme 2)
receptors in various tissues of the organs in the body such as the lungs, kidneys, liver, heart and even male testicles causing lesions and damage to body functions and even the organs itself. It's a misconception to assume that recovered or cured individuals are totally safe as frequent follows ups should be conducted as this SARS-Cov 2
coronavirus
which causes the Covid-2 disease is so new and its only just that detailed research studies commenced with the first preliminary information emerging. There is no evidence so far that any treatments can totally eradicate all traces of viral load from the body completely nor are there any accurate diagnostics that can ascertain there are no viral traces in the bodies of those cured. Hence from a product life span perspective, we decided to continue with the coronavirus app and are already doing beta testing on the first two modules of the
coronavirus app
that will be available for download in slightly more than a weeks' time from apple, android and Google app stores for free."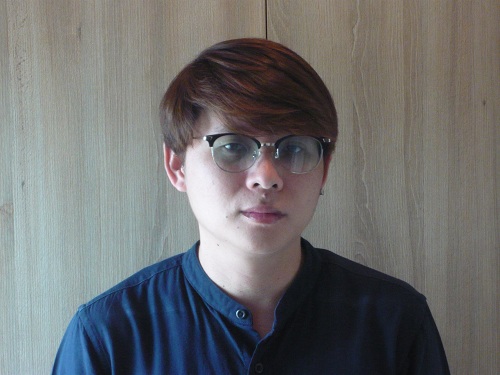 Khun Jakkapong Watcharachaijunta
The
coronavirus app
will consist of more than 18 different modules and levels with some for basic users and others with restricted access only for verified medical professionals.
In the basic modules for general users, it will contain basic information about the
coronavirus
and basic steps to avoid it and other information.
Another module allows you to take your body temperature readings using a detachable device t hat can be used on almost 98% of all phone models and cost only less than 20 baht with the data being analyzed along with a list of symptoms that you have to answer on a checklist .The analyzed data will direct you to go which nearest medical facility based on your geographical location, preferences and also health insurance packages that you have. Temperature reading module and the detachable device is being jointly developed with a company in Taiwan.
A further module on the
coronavirus app
that will also be ready, allows you to do home diagnostics that can allows you to do a basic blood test to see your white blood cell count, and also inflammation levels coupled with even a home diagnostic tool to detect the presence of the
coronavirus
.This module is being jointly developed with a team of biotech developers from US, India and Singapore. The additional plug in home lab will cost less than US$ 80 and is cheaper than diagnostic tests in most private hospitals. (the diagnostic test is pending European and US regulatory clearances but is being fast tracked.)
The
coronavirus app
will also have a telemedicine platform where patients who are in self-quarantine will be able to have their doctors or hospitals monitor them.
Other modules of the app will where to access drug supplies and other necessary medical supplies for home use.
The
coronavirus app
will also allow healthcare professionals access to latest studies, guidelines and treatment protocols and also allow doctors and healthcare professionals from around the world to be able to share data with each other.
Another module is just for researchers with a repository of more than 7,000 studies, articles and research and data on the various
coronaviruses
and the current one which researchers from around the world being able to access.
A databases directory of professionals and their specific fields of expertise is in another module so that researchers can locate other specialist to communicate with each other for data exchange or ideas.
The
coronavirus app
has a team of more than 18 professional doctors from around the world and also various teams of Chinese doctors who are helping out.
Khun Jakkapong said that he had to sell one of his cars to finance the project and is still on a lookout for foreign companies willing to sponsor and get branding exposure as its difficult getting any support from Thai entities.
Even when he first started his mediatech startup and medical news and resources platforms, none of the Thai entities offered any help and he had to sell one of his condos to financé the project himself. "My business model is not to make money but rather to help people especially fellow Thais and all poor and middle-class people worldwide to get access to free but credible medical information and to take the right preventive measures to prevent themselves from getting sick or developing any chronic medial conditions or even how to manage these medical conditions correctly without putting a strain on the public healthcare services." Khun Jakkapong said.
Today 8 of his medical sites are internationally well known with a combined monthly viewership of 16 million unique foreign visitors.
Thailand Medical News
itself has become an international brand, ranking along other prestigious sites online under the category of
medical news
.
Though the multilingual
coronavirus app
can downloaded anywhere in the world, its usage will primarily focus initially on China, Singapore, US, UK, Canada, India Taiwan and Japan as
Thailand Medical News
has online sites in these countries and have detailed databases of medical facilities and doctors databases there already.
Kash Saeed who leads the team of IT developers from Pakistan, China and India said, "I am extremely happy and excited to be part of Khum Jakkapong's team to lead this project that will help many and can help save lives."
Jonathan Chang from Taiwan And Dr Clifford Yau from Singapore who are both leading the teams for the diagnostic modules both said that they were impressed with Khun Jakkapong's detailed project and that is why they decided to be part of the team.
The mobile
coronavirus app
once fully developed can in the future be adapted for the management of other diseases or even outbreaks and is extremely detailed and also medical based.
The coronavirus app and details can also be downloaded in about 10 days time from its site at
www.coronavirus-app.com
or from any app store (please note that the site is under construction at the moment and the app is in beta testing for its first 3 out of 18 modules)